Plan Internacional Brazil: learning without fear and with equal opportunities
The project focuses on girls as agents of change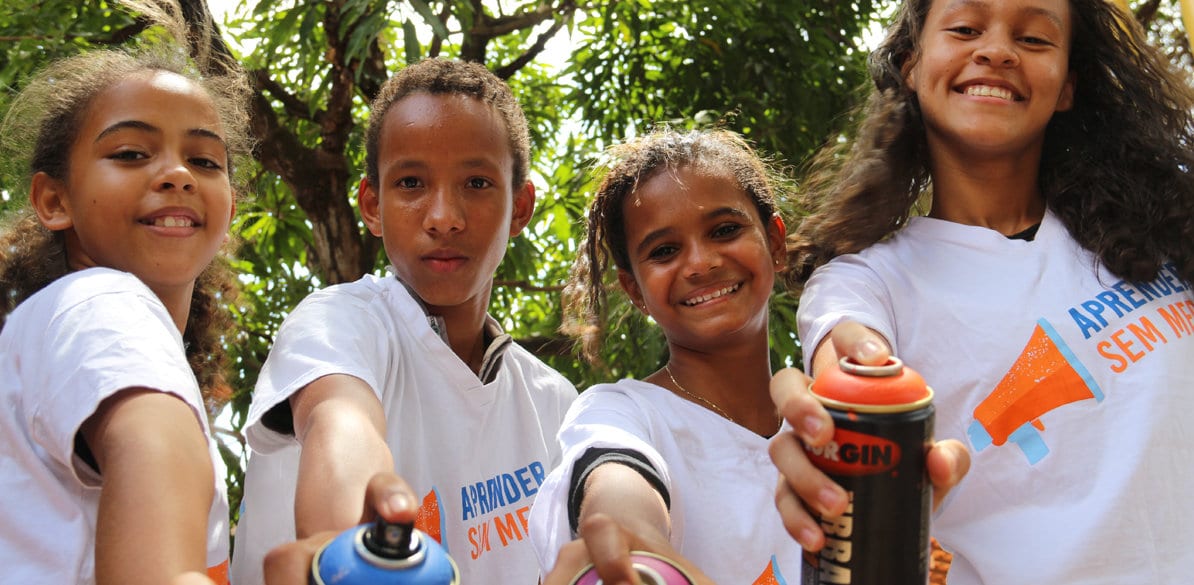 Plan International Brazil, in collaboration with Fundación MAPFRE, has launched the "Leadership School for Girls" and "Learning without Fear" projects to eradicate gender inequality and bullying in Brazilian schools.
The goal of the "Leadership School for Girls" is to empower girls between 14 and 18 years of age in the Sao Paulo area by preventing gender violence through activities that help them to develop their skills and knowledge of their rights, and promote their civic participation so that they can become agents of change.
The education of these girls has three different sections:
Developing their skills, their full potential and independence.
Strengthening their knowledge of their rights in order for them to become drivers for change.
Encouraging civic engagement with actions that have a political impact so that the girls themselves exercise their rights in life, free from gender-based violence, abuse and inequality, within their schools and communities.
In addition, and also with the support of the Fundación Mapfre, Plan International Brazil is developing the "Learning without fear" project, the goal of which is to achieve a school and community environment free of bullying and gender inequality by promoting a culture of peace in schools.
The project is being rolled out in schools where there is bullying and an unfavorable school environment, and its objective is to promote a culture of respect for human dignity and solidarity. A practical guide has been published for students, teachers and education professionals to help develop the program. This guide was developed based on a previous successful project conducted in 10 other schools.
Plan International Brasil was set up in 1937 and currently operates in 69 countries. Its work consists of improving the lives of children and their communities for the long-term. More than 1.5 million children worldwide have received help from this NGO.