Fundación nu3 plays a vital role in the socialization of Malambo (Barranquilla)
Food safety and nutrition, health, education and earning an income in a poor community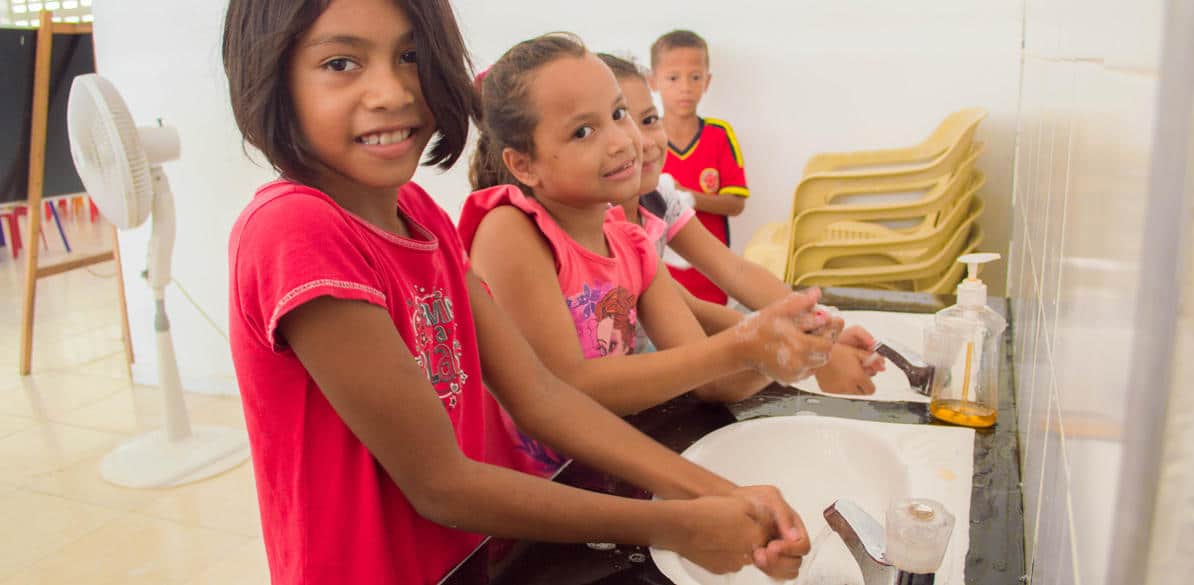 The Fundación nu3, in collaboration with Fundación MAPFRE, has rolled out its "Centro integral la chinita" initiative, in order to provide assistance to children under the age of 14, young people from 15 to 18 years old, pregnant and breastfeeding mothers and elderly people.
This center plays a decisive role in community socialization, through strategies for food safety and nutrition, health, education and earning an income.
Some of the activities that take place in the center are: promotion of nursing and prenatal care, sexual and reproductive rights, prevention of teenage pregnancy, promotion of children's rights, training in various trades to generate income, promotion of healthy life habits including food safety and the preparation of inexpensive recipes…
Fundación NU3 was established in 2005 in Barranquilla, Colombia, when faced with the large number of children in Barranquilla and the Atlántico department who needed access to nutritional  and energy-giving food, something which is crucial for their proper growth and development.