Quality education in the schools of the Asociación Pan y Amor
2. 458 students receive quality education, a balanced diet and medical and psychological care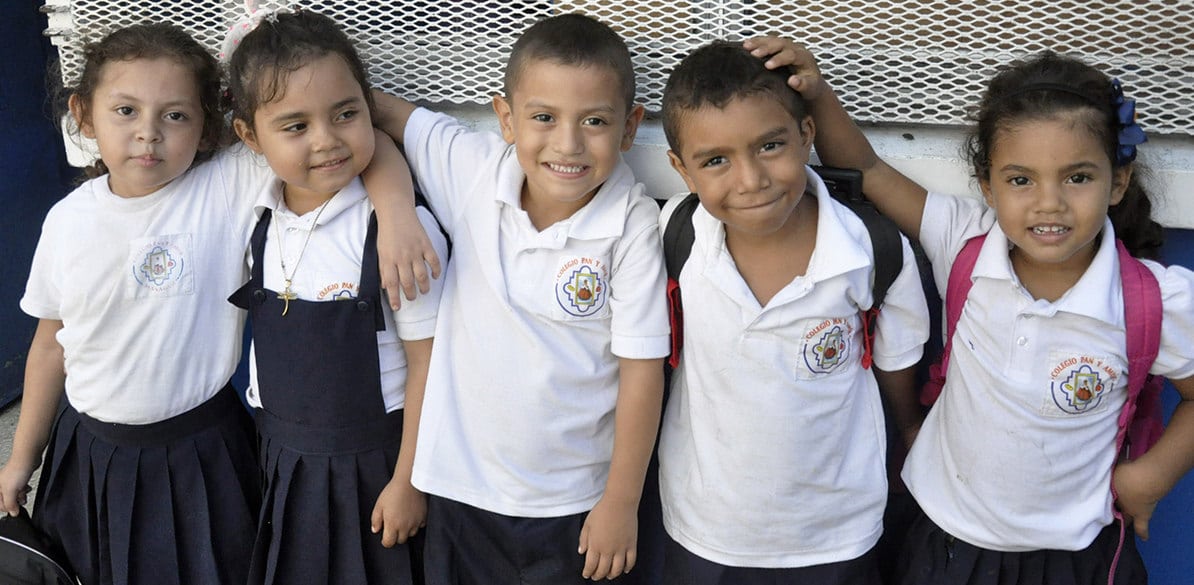 The Associación Pan y Amor, with Fundación MAPFRE's support, offers a wide range of support and social and humanitarian cooperation activities and services to children and adolescents at risk of social exclusion in Managua, Nicaragua.
The Association's goal is to provide a good quality education, which, together with a balanced diet and medical and psychological care, enables young people from underprivileged backgrounds to successfully enter the labor market with a strong ethical, technical and scientific grounding
This initiative is carried out in the Pan y Amor schools and covers basic studies (pre-school), primary, secondary, and even some technical careers. The center promotes education with values, and emphasizes finding each child's calling.
This organization has been up and running since the year 2000 and offers hundreds of children the right to enjoy their childhood by getting them off the streets and providing them with an education focused on excellence and based on values, so they can shape their own destiny.