Awards for Social Innovation semi-finalist projects
27 projects that meet social needs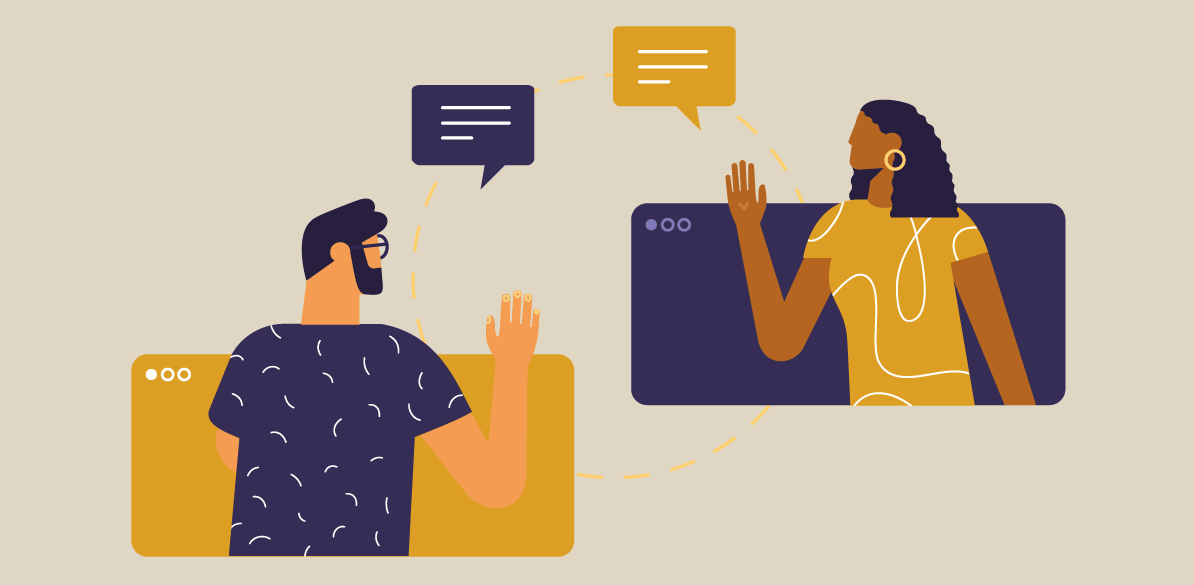 Supporting behavioral changes to respond to society's biggest challenges, promoting new ways of meeting social needs, and facilitating viable proposals to find solutions to real-life problems. These were the three objectives behind the creation of our Fundación MAPFRE Awards for Social Innovation, an innovative contest in itself that has now reached its fourth edition.
The high standard of quality and creativity of the projects submitted for this year's awards confirms that our commitment to social innovation is both appropriate and necessary. Among them, we selected 27 initiatives to take part in the semi-finals. All of them offers solutions with a positive impact on transforming society, contributing to its improvement, and promoting fair and balanced development. We present them to you below.
Category: Health Improvement and digital technology (e-Health)
Clic Health ID (BRAZIL): An innovative technology that uses certified medical algorithms and AI to generate predictions about the risk of developing diseases, the exacerbation of existing ones, or other hospitalization situations.
Fleximedical Soluções em Saúde (BRAZIL): Fully adapted mobile and portable health units that give all communities access to medical care.
Predikta (BRAZIL): Predictive diagnostics and patient triage through AI, providing diagnostic support.
Medicsen (SPAIN): A non-invasive artificial pancreas for diabetes based on Smartpatch needle-free drug delivery and predictive software to anticipate user needs and risks.
Dianox (DENMARK): Technology that allows the rapid detection of deadly infectious diseases through a diagnostic self-test.
Sycai Technologies SL (SPAIN): Software based on AI to interpret abdominal medicine imaging tests targeting precancerous pancreatic lesions.
Savia (GUATEMALA): A telematic platform for expanding primary healthcare coverage in isolated rural communities currently deprived of this service.
Tele-Ultrasound For All (PERU): Remote ultrasounds that allow pathologies to be diagnosed without having to have a specialist on-site in the health center.
Orgasorb (COLOMBIA): Biofilters to decontaminate water polluted with heavy metals, for installation in every home to improve people's quality of life and prevent the appearance of diseases from their consumption.
Category: Prevention and safe and sustainable mobility
Eu Vô (BRAZIL): A mobility solution that offers increased autonomy to the over-60s with reduced mobility through safe, affordable transport services with the option of an escort.
Meiopasso Mobilidade Individual (BRAZIL): Facilitates the access of people with reduced mobility to steps and uneven surfaces, lowering the height of steps and reducing the impact on descents.
ArejaBus (BRAZIL): A hybrid ventilation system that uses the movement of the bus itself to improve wind chill and air quality for users of urban public transport.
Mobility Mojo (IRELAND): An independent global rating system for hotel accessibility that provides an inclusive experience.
Offways (FRANCE): A platform that helps citizens to measure and reduce the carbon footprint of their trips, comparing the impact of each form of transport they choose.
Park4dis (SPAIN): A parking location system for people with reduced mobility and their companions by means of an accessible interurban platform.
A-Driver (COLOMBIA): Drivers get visual information through Head-Up Display (HUD) technology that reflects the screen of a mobile device on the car's windshield and can be manipulated with hand gestures.
Wheel The World (CHILE): A platform for travelers with disabilities to find and book 100% accessible travel experiences.
Ualabee (ARGENTINA): Provides data for real-time city monitoring and strategic planning of transport services and urban mobility.
Category: The economics of aging: Ageingnomics
YOLEX (BRAZIL): Online education that connects people seeking further professional development, whatever their age, with experienced people over 55.
NEXTT49+ (BRAZIL): A center that supports the entrepreneurial spirit of senior citizens, developing products and services aimed at the over-50s market.
Labora (BRAZIL): A platform capable of breaking down barriers to speed up the inclusion of generational diversity in companies, guaranteeing successful inclusion for the parties involved.
Rosita Longevity (SPAIN): A longevity coach who helps older people to prepare for this stage of their life.
The Freebird Club (IRELAND): A social travel and homestay club developed as a global 'peer-to-peer' community whereby members can travel and stay with each other in the context of a trusted members' club.
Jubilatucasa.com (SPAIN): Advice and personalized guidance for the over-65s who are interested in monetizing their real estate assets while staying in the same home for life.
101Ideas (COLOMBIA): Inspired by El Orgullo de la Edad (Aging with Pride), they work to revitalize people's adult lives, bringing job opportunities to productive adults.
Seniorpal (COLOMBIA): Disruptive experiences in multigenerational environments especially designed for seniors, in which the use of technology empowers them to live to the full.
Vavidsilver (COLOMBIA): A technological platform aimed at older adults that helps them to recognize and prevent the different types of cyber fraud in a clear and timely manner, using inclusive language.
We would like to thank everyone who has submitted a proposal to us. To those of you who have not been selected this time, we encourage you to try again at future editions, and to the participants of this fourth edition we wish you good luck in the semi-finals!