Today, 1,000 children in the Dominican Republic have a new opportunity
Fundación MAPFRE's collaboration with the NGO Nuestros Pequeños Hermanos has improved the lives of many families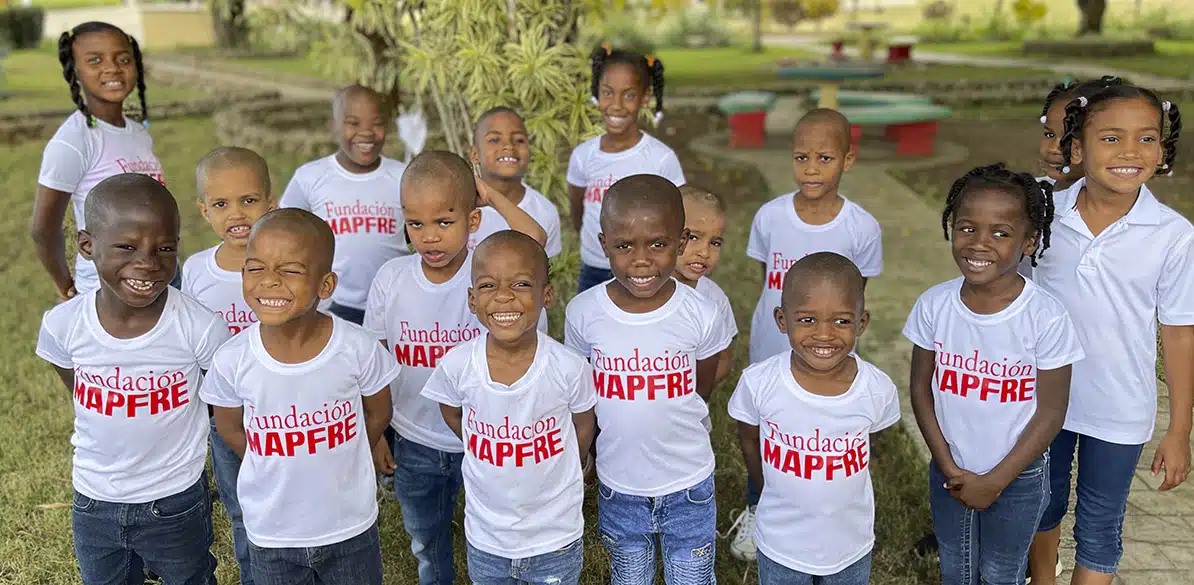 In San Pedro de Macorís there was a time when families were supported by jobs in the sugar industry. But the closure of many of these facilities has left hundreds of people without an income, living in 'bateyes': settlements, mostly of undocumented Haitian immigrants, where families live in overcrowded substandard housing and where children and young people are exposed to hunger, disease, school and family neglect, and, consequently, street violence.
To care for these youngsters, the Nuestros Pequeños Hermanos (NPH) organization founded the Casa Santa Ana, a center that, for two decades, has been a home to thousands of children; a familiar, safe and loving environment where they receive balanced nutrition, have access to healthcare and can develop throughout all the stages of their education (kindergarten, primary, secondary, vocational training and university).
Today, in this home purposely designed to resemble a small town, there are more than 200 children who are getting access to a better future. Casa Santa Ana also welcomes in other children and young people from the community, so that they have the opportunity to get an education and grow up in a healthy environment.
Fundación MAPFRE has been supporting this project for 13 years. Our collaboration has made it possible to run medical, nutritional and educational programs that have significantly improved the quality of life of hundreds of Dominican children. Over this long period of joint work, more than 500,000 euros have been invested in improving the lives of 1,000 vulnerable children. We hope that in the future many more socially excluded children and young people will also have this opportunity. We will keep working hard to achieve this.