Art collections
Disseminate, support, motivate.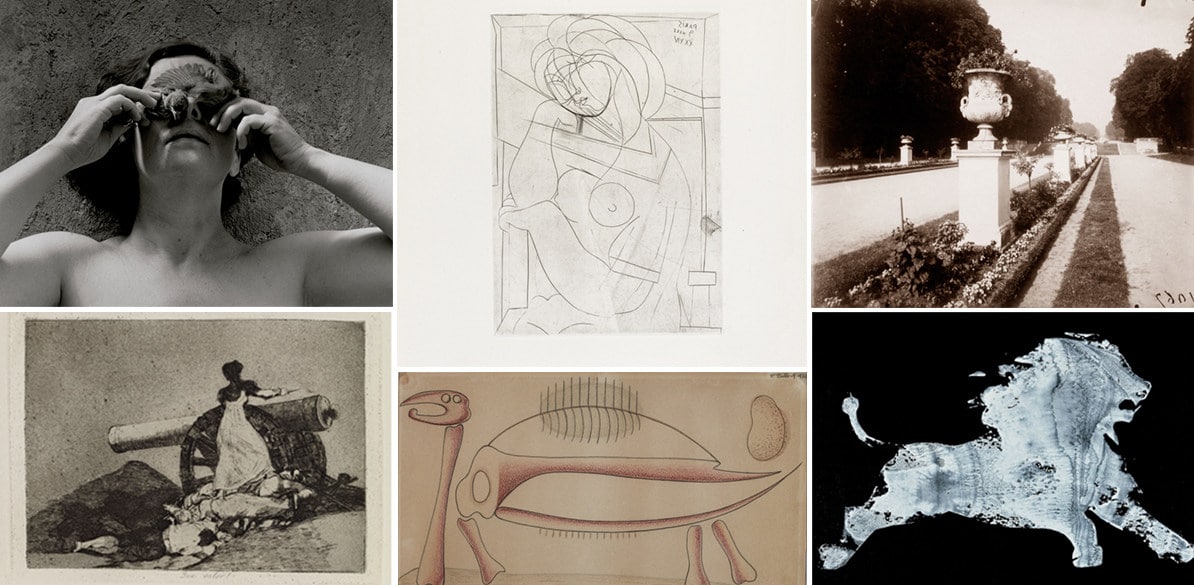 We are motivated by our desire to disseminate and place a cultural legacy spanning three decades within reach of society. Through our collections we are attempting to recognize the importance of drawing and position photography at the highest level of the artistic disciplines. We support artists on the current scene and promote knowledge about artistic languages from the 20th century around the world. To date, our collection is being added to every day, with a focus on new aesthetic visions.
The collection of drawings from the the 20th century brings together numerous works from some of the most important artists and illustrators of the the 20th century. It includes established names from the European avant-garde such as, among others, Matisse, Schiele, Degas, Rodin, Picabia and Klimt, as well as prestigious Spanish names like Picasso, Miró, Gutiérrez Solana, Regoyos, Chillida and Vázquez Díaz. The collection also boasts the important presence of Penagos – the Spanish art deco illustrator par excellence. Years later, we enhanced our collection with the donation from the García Viñolas collection which provided authors from the 19th and 20th centuries such as Fortuny, Pinazo, Barjola and Viola.
In 2008, one of the most important artistic expressions of the previous century joined the collection: the "Suite Vollard" group of prints by Picasso. In this work the Malaga artist developed his personal and creative universe, replete with mythological, sensual and enigmatic motifs and it is one of the key pieces of the collection.
Our photography collection includes a number of renowned artists such as Walker Evans, Lee Friedlander, Diane Arbus and Helen Lewitt, as well as more contempary artists such as Fazal Sheihk and Dayanita Singh. Famous Spanish artists such as Joan Colom and Alberto García-Alix feature, as well as a notable exhibit of works from Paul Strand, Graciela Iturbide and Nicholas Nixon, the latter with the series "The Brown sisters".
Discover our universe. Get to know our collections.