Social exhibitions
For anyone who is interested in solidarity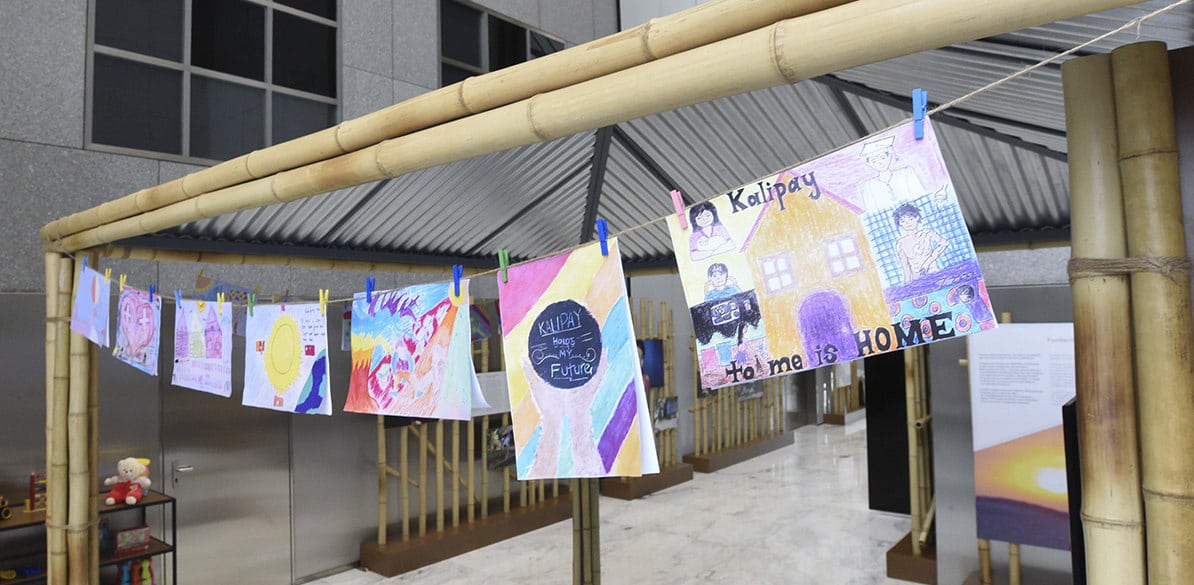 We wanted to dedicate a space to the social projects in which we collaborate, and to share our emotions and feelings with you. We need to spark reactions and prick consciences to give you the chance to take part in building a better world. Because we all need a better world, don't we? That is our goal. That's why we're opening an exhibition space to share the social projects in which we collaborate with you. To reach you in another way, so they can become part of your world too.
To get you involved and give the solidarity movement a boost, we've created an exhibition space in which to showcase our social activities and those of the organizations with which we collaborate in all the countries where we operate.
This new line of social exhibitions, located in our main headquarters in the lobby of the MAPFRE tower in Barcelona, is just the start; a first step. Our objective is for them to serve as a meeting point for anyone who is interested in social action and solidarity.
Come and visit our social exhibitions. We invite you to feel, to share experiences, to raise your awareness as both an individual and a group, to become part of an unstoppable movement to make the world a better place for us all.