Fundación MAPFRE Recoletos Exhibition Hall
Art for all in the heart of Madrid
Free admission to the permanent exhibition "Espacio Miró" with the purchase of the ticket.
If there is no temporary exhibition showing, the entrance fee will be €3 per person.
Housed in a building designed by architect Agustín Ortiz de Villajos for the Duchess of Medina de las Torres. Following a series of restructuring and upgrading works the exhibition area now covers an area of around 1000 m2, divided into three rooms which are mainly used for exhibiting the plastic arts from the last third of the 19th century through to just after the Second World War. The exhibition rooms opened in the autumn of 2008, coinciding with a new international perspective in our programming following an in-depth review of the modernization of Spanish art between the last third of the 19th century through to the Spanish Civil War.
Current exhibitions showing in this hall
Tomoko Yoneda
Chrysanthemums, 2011
© Tomoko Yoneda. Courtesy of the artist and ShugoArts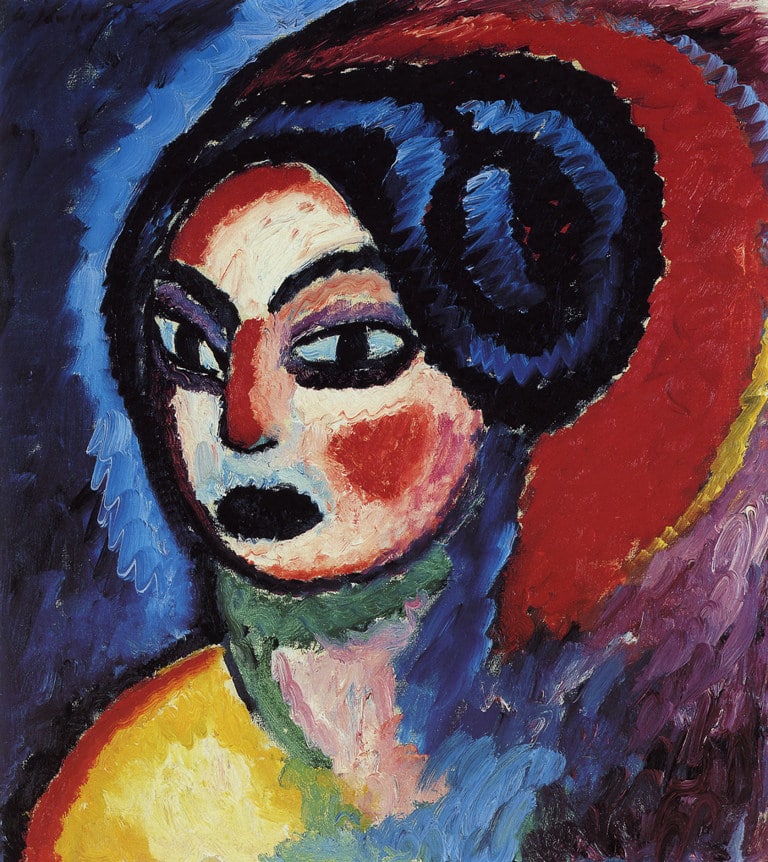 Alexéi von Jawlensky
Princess Turandot, 1912
Zentrum Paul Klee, Berna
Joan Miró
Le chant de l'oiseau à la rosée de la lune / The song of the bird to the dew of the moon, 1955
© Successió Miró 2021
FREE ENTRANCE WITH THE PURCHASE OF THE TICKET TO THE FUNDACIÓN MAPFRE RECOLETOS EXHIBITIONS HALLS
Exhibition hall information
Timetable
Exhibition halls timetable*:
Monday (except public holidays) from 14:00 h to 20:00 h
Tuesdays to Saturdays from 11:00 h to 20:00 h
Sundays and public holidays from 11:00 h to 19:00 h
Halls closed:
December 25th, 1st and 6th January
Special timetables:
December 24th and 31st; January 6th from 11:00 h to 15:00 h
*Visitors must start leaving the hall 10 minutes before closing time.
The last access (18:30h or 19:30h) only allows for a 20 minute visit.
Accessibility
The exhibition hall has a wheelchair ramp and an indoor lift.
Services
Cloakroom. Temporarily unavailable due to the COVID-19 situation.
Audio-guides
Available in Spanish and English. Online format accessible by smartphone with no previous downloads or installations necessary.
Also available through an audio device from the reception desk (subject to availability).
Bookshop
Laie Tel. 911 703 851 fmapfre@laie.es