Volunteering
We help to improve the living conditions of people in the most disadvantaged social groups
People who dedicate their time and effort to volunteering have a strong calling to help others. At Fundación MAPFRE we want to channel this spirit of solidarity by making their talents available to those most in need and we have therefore developed the VOLUNTEER Program, an initiative through which we run a number of products in line with our philosophy. We contribute, with your support, to improving the living conditions of people in the most disadvantaged social groups.
These projects involve social campaigns which are carried out in countries where Fundación MAPFRE operates, mainly in America, Europe and Asia.
Our social volunteering program is both altruistic and humanitarian and is aimed at having a positive impact in the areas of health, education, nutrition, the environment and providing assistance in emergency situations. In addition, through our Comparte Solidaridad (Share Solidarity) line of action, we also carry out specific activities involving a number of different areas. We provide our employees with the opportunity to take part in these actions to increase their personal satisfaction, motivation and commitment while at the same time acquiring general skills that can be transferred to different areas of their personal and professional lives.
According to the figures for the year 2020, a year marked by the pandemic, the volunteers of Fundación MAPFRE persist in their desire to build a more humane future. This year without precedent, has shown that we are capable of the best, that even in such adverse situations as the ones we lived and continue to live, our volunteers have continued to give the best of themselves. This year 5,006 volunteers in 28 countries wanted to be there for those who needed it most, and carried out more than 978 actions throughout the year. Thanks to them, the number of people benefited has increased by 17%, donating more than 1,600 hours of their time. If you want to see all the activities under our Volunteer Program, download the Yearbook. There you will find the information detailed by country and by project.
We are proud to see how we continue to grow together. Although with respect to 2019 we have not increased the number of actions carried out, the number of countries in which we are present or the number of volunteers that make up this program, we have been able to help more people.
If you would like to access our 2019 Volunteer Report, you can download it here.
Our volunteer program works in the following areas:
Nutrition: we provide food to help fight against hunger and malnutrition through various initiatives such as social canteens, food collection campaigns and fair trade.
Health: we offer psychosocial support for adults, the infirm, the disabled and other groups at risk of exclusion. We also distribute articles on health and hygiene, promote campaigns to donate blood, organs and bone marrow, and provide other financial support for health-related issues.
Education: we support children's education through remedial teaching activities and the donation of educational materials as well as by raising awareness and teaching young people about humanitarian values.
Environment: we are involved in environmental protection initiatives such as reforestation and the clearing of scrub, woodlands and beaches.
Emergency assistance: we can intervene immediately to provide assistance in the event of natural catastrophes.
Comparte Solidaridad (Share Solidarity): on some occasions several of our areas need to work together: These are activities that require a little, or a lot, of what characterizes other areas. For example, throughout 2018, this program has worked on improving the energy efficiency of the homes of people living in social exclusion.
Every year we also hold a charity market for the benefit of those in greatest need.
We intend to continue along these lines. Committed to our causes, helping – together with you – to improve the living conditions of people in the most disadvantaged social groups. Showing you what we do and introducing you to our volunteers, to this group of generous people who fight and are committed to those who suffer.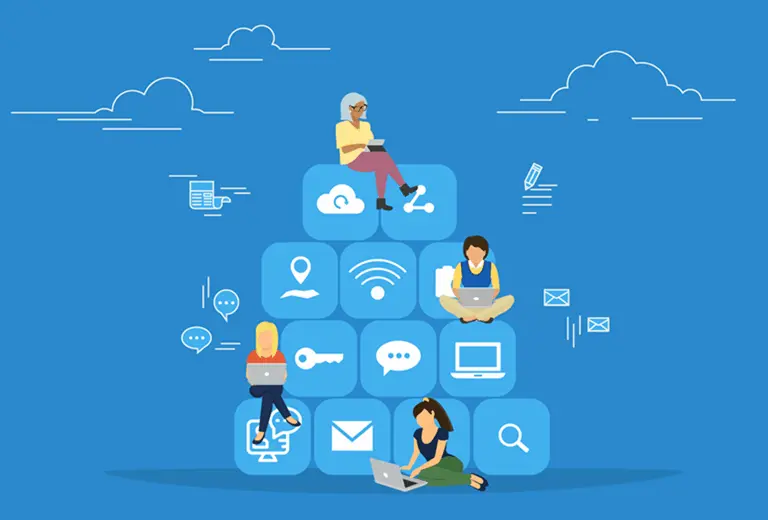 Digitalizadas is a springboard, a wake-up call that encourages many women to enter the work force or to start business initiatives overcoming their fears and insecurities. Our volunteers help them in their training.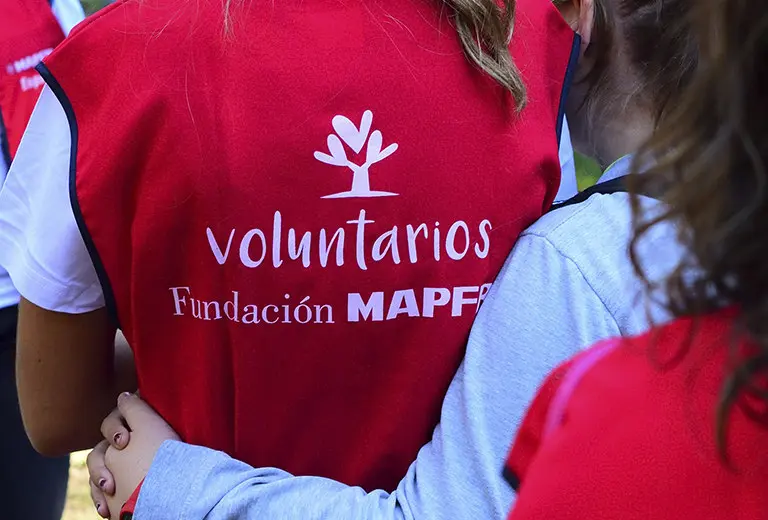 To dedicate our time and effort to others we need to be generous, to pursue social goals, to understand that we can achieve a more equal society for everyone. Our volunteers give a lot but receive a lot more. In this decalogue we tell you the principles that motivate our volunteers.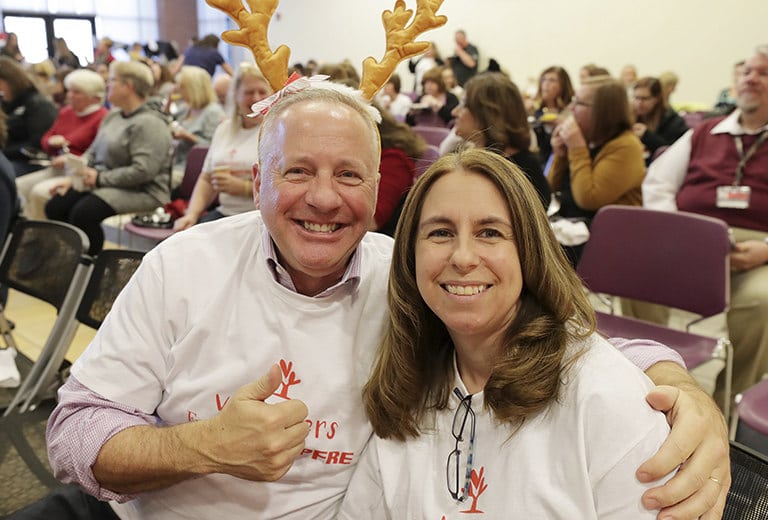 Behind the volunteering actions that Fundación MAPFRE carries out in different countries there are people, with names and surnames, with a personal history and different motivations. These are our volunteers, a generous and supportive team. We want to introduce you to them, tell you who they are, what they feel, what drives them to help others.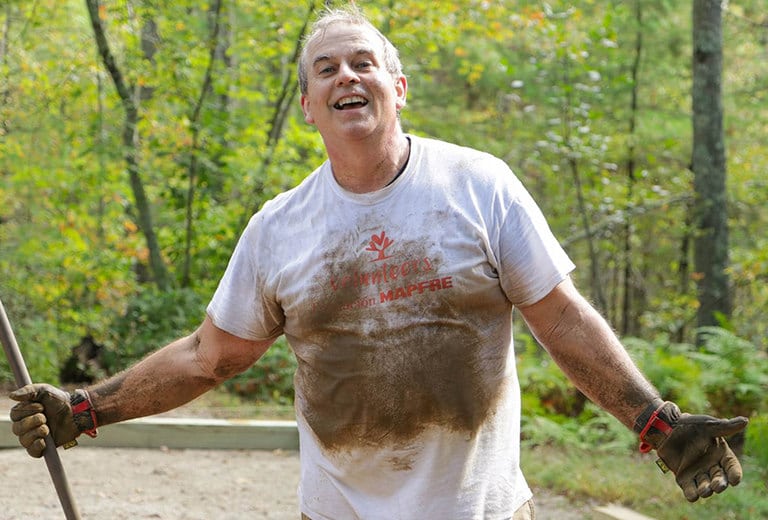 Participate in our volunteer activities and share their enthusiasm. These videos will show you what they do and how they do it. In all the countries where we work, our volunteers give their support to those who need it most. Join them.