We chat to Eamonn Doyle and Niall Sweeney
Come along to this meeting between two creators, friends and collaborators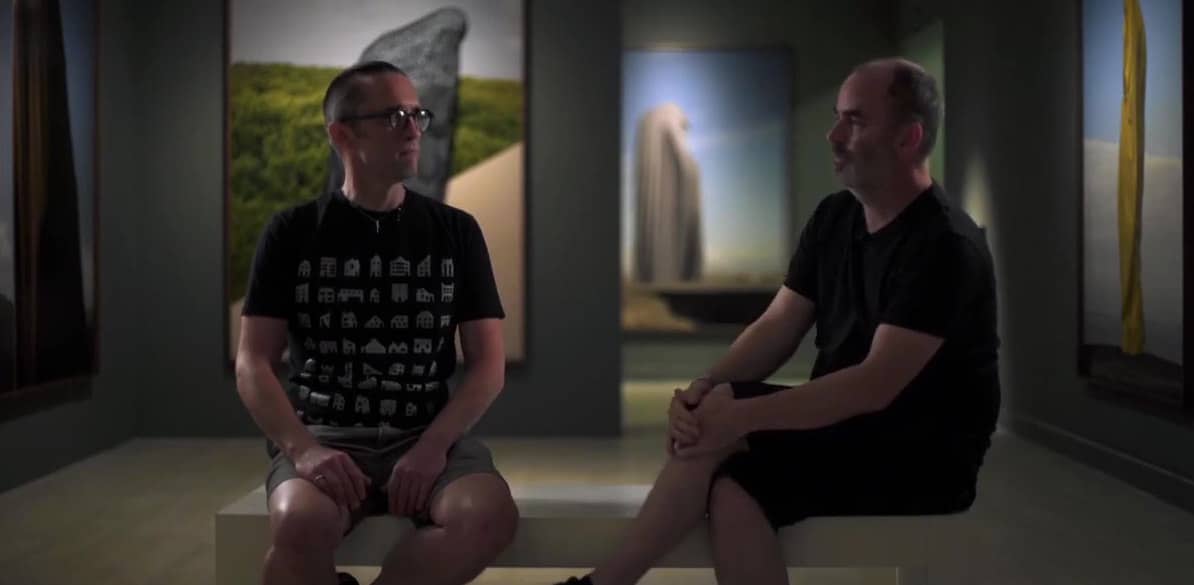 Come along and take part in this one-on-one meeting between the artist and the curator, two friends who share the same passions: music and photography. The conversation will be taking place in English and will be an intimate conversation (we wouldn't have it any other way) between two friends and artists who know each other well and have worked together for over two decades… this is a unique opportunity. One in a million.
We look forward to seeing you at this meeting in which both the photographer and the curator will share episodes from their lives, their creative process and will, in all likelihood, reveal unknown details about their way of working, conversing, and their understanding of photography and staging exhibitions.
Day: December 10, 2019
Time: 7:00 p.m.
Place: Fundación MAPFRE's Auditorium, Paseo de Recoletos, 23 (Madrid)
Free entry until capacity is reached (100).
Between 17 and 19 h free access to the exhibition (C / Bárbara de Braganza, 13)
Share this moment. Meet Eamonn Doyle.