Picasso and Miró
Mediterranean Encounter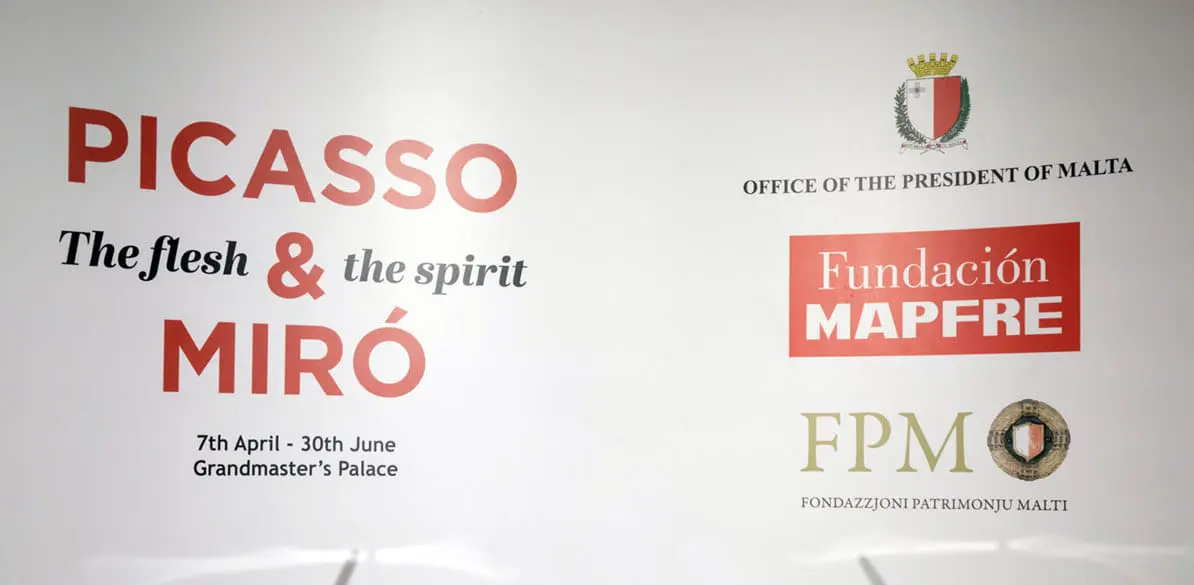 The exhibition,organized by Fundación MAPFRE, in collaboration with the Office of the President of Malta and the Fondazzjoni Patrimonju Malti (Maltese Heritage Foundation), explores the individual universes of these great painters and recognizes their leading roles in renewing art; in the case of Picasso through line drawings and sketches and in that of Miró through his intense use of color.
The first section presents the complete series of the Vollard Suite, acquired by Fundación MAPFRE in 2007, comprising 100 etchings by Pablo Picasso produced between 1930 and 1937, commissioned by the art dealer Ambroise Vollard.
Next comes a selection of forty-four paintings by Joan Miró, produced between 1960 and 1970, reflecting his passion for color as an element for expression. The works are part of the of the collection that, thanks to the generosity of Joan Miró, we have on permanent display in our Espacio Miró exhibition space.
This exhibition, which forms part of the program of events scheduled to take place in La Valeta as the European capital of culture for 2018, falls under the cultural event entitled "Picasso-Mediterranean", an intiative led by the Musée National Picasso-Paris, with the participation of nearly sixty institutions across Europe associated with the world of culture, in order to highlight the relationship between the Malaga-born artist and the Mediterranean world through the locations that inspired him.