Picasso's etchings arrive at the Niemeyer Centre
The exhibition "Eternal Etchings" brings together the facet of the great genius from Malaga as an etcher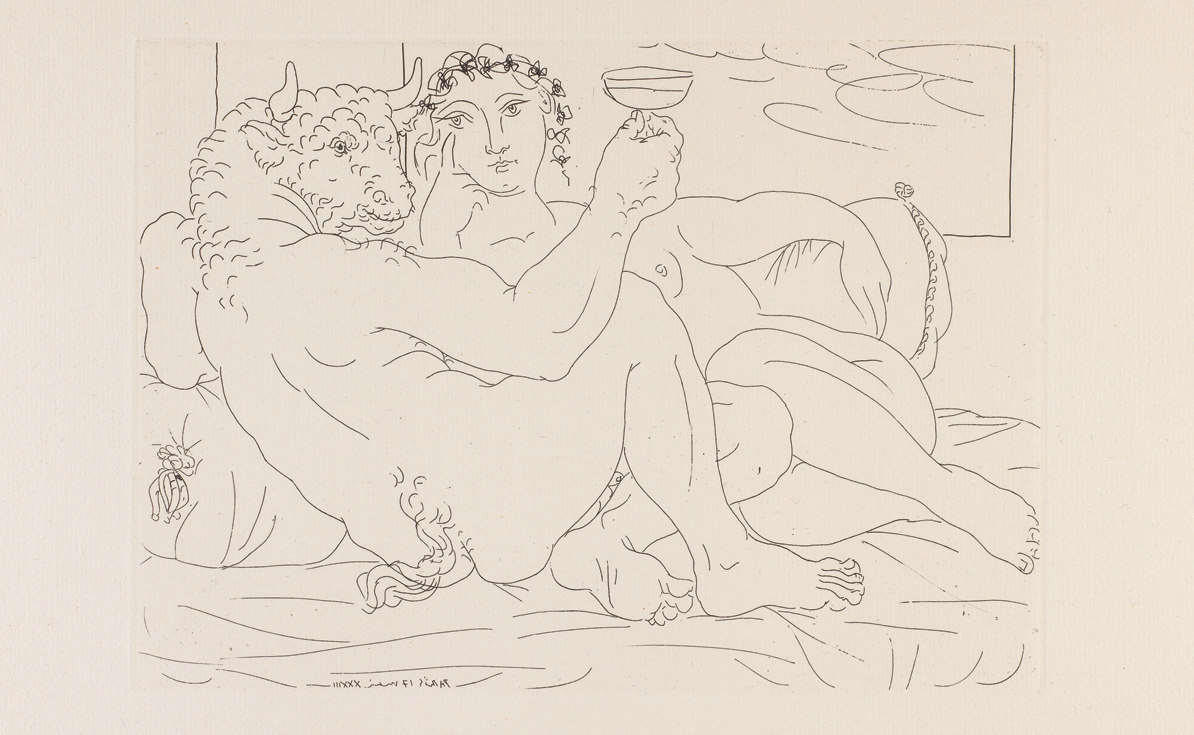 Pablo Picasso
Minotaure, une Coupe à la Main, et Jeune Femme, 1933
© Sucesión Pablo Picasso, VEGAP, Madrid, 2020
© Fundación MAPFRE Collections
Picasso was one of the best engravers of the twentieth century and the Vollard Suite is one of the most important artistic expressions of the last century.
The series was created between 1930 and 1937 when Picasso was in one of the most creative times of his career. It reflected most of the themes that formed his creative universe, amongst which are reflection on artistic work itself and the history of art, the relationship with shape or the universe to name just a few. In addition, in its fulfilment, Picasso incorporated a good proportion of the different "styles" that characterized his work: classicism, cubism, surrealism, expresionism o realism.
The set appeared in 1939 in two formats: a large one, signed by the artist in red or black pencil, with 50 copies per plate, and a smaller one with 250 copies of the "Vollard" or "Picasso" watermark. This second format is currently dispersed as individual prints in various private or public collections, and solely a few of these sets – such as Foundation MAPFRE's – are fully complete.
The exhibition is completed by the thirteen etchings of The Burial of the Count of Orgaz that Picasso made in homage to the Spanish pictorial tradition, the nine engravings of Les Cavaliers d'Ombre (1951 -1953) and four more: Retrato de Dora Maar (1939), Mujer en el sillón (1947), Cabeza de chica. Françoise (1974) y Jaqueline pañuelo negro vestido rojo (1958).
Come to Avilés to enjoy Picasso's work in a unique setting designed by the Brazilian architect Oscar Niemeyer. The deadline for submissions is April 31.