How to adjust a seat belt to a child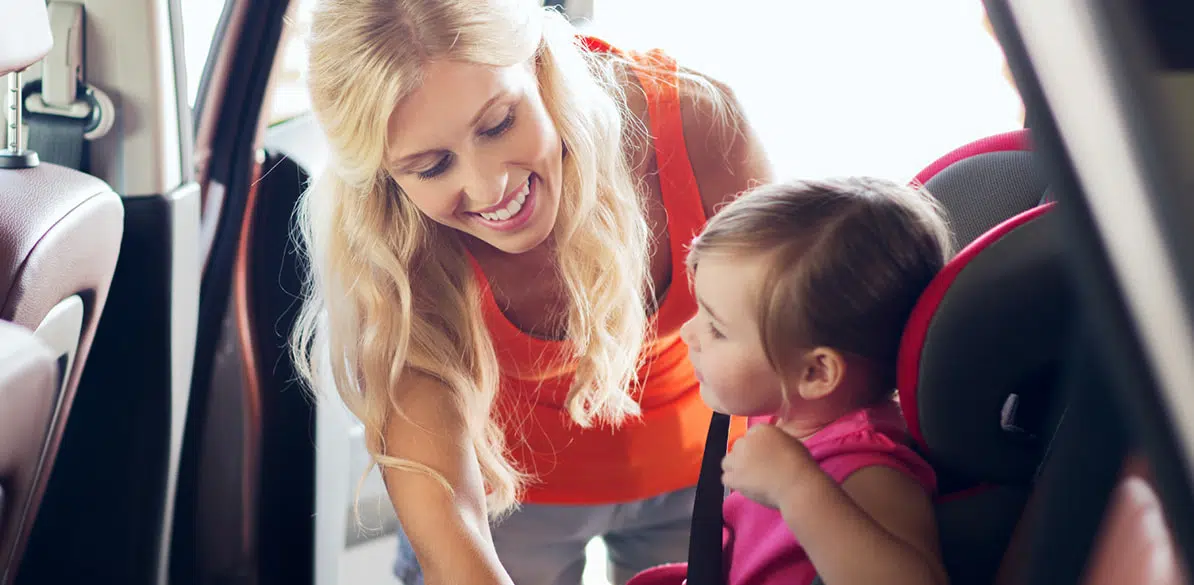 The main purpose of a child restraint system is protect the child in the event of an accident. Given that seat belts are specifically designed for adults, children need to be boosted or elevated in the seat (this is where we get the name booster or elevator from) in order to be properly protected.
As the child grows, the child restraint system must be able to accommodate them until they begin to use a seat belt. In this case, booster seats are designed to allow the seat belt to adapt correctly to the child and secure them safely.
Children between approximately 4 and 12 years of age (depending on their weight and height) can start using Group 2 and 3 (R-44/04) child seats, or child restraint systems for children over 100 cm tall (R-129). In both cases, the seat belt plays a key role and is used from the outset, later being used on its own without a child seat (when the child has reached the minimum height of 135 cm).
You can currently find the following child restraint systems on sale which use a seat belt to secure them: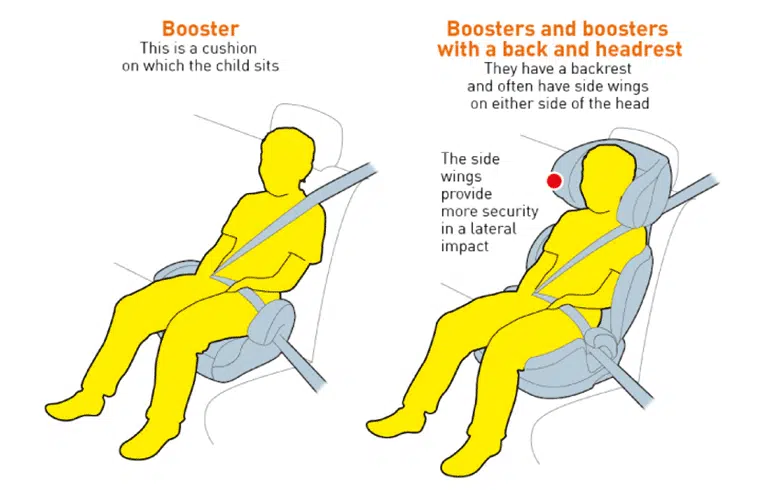 It is important to bear in mind that the seat belt should thread through the belt slots or guides indicated by the manufacturer. This helps to secure the seat correctly.
In addition to offering better protection, a booster seat with a backrest provides more guidance for positioning the seat belt correctly.
The belt should never go over the child's neck and it should be adjusted to fit as far down as possible over the hips. You should obviously make sure it is not loose-fitting.
This is how a seat belt should be positioned, both with and without a child restraint system: