Driving a motorhome: more than just a means of travel
Travel freely and independently, but also safely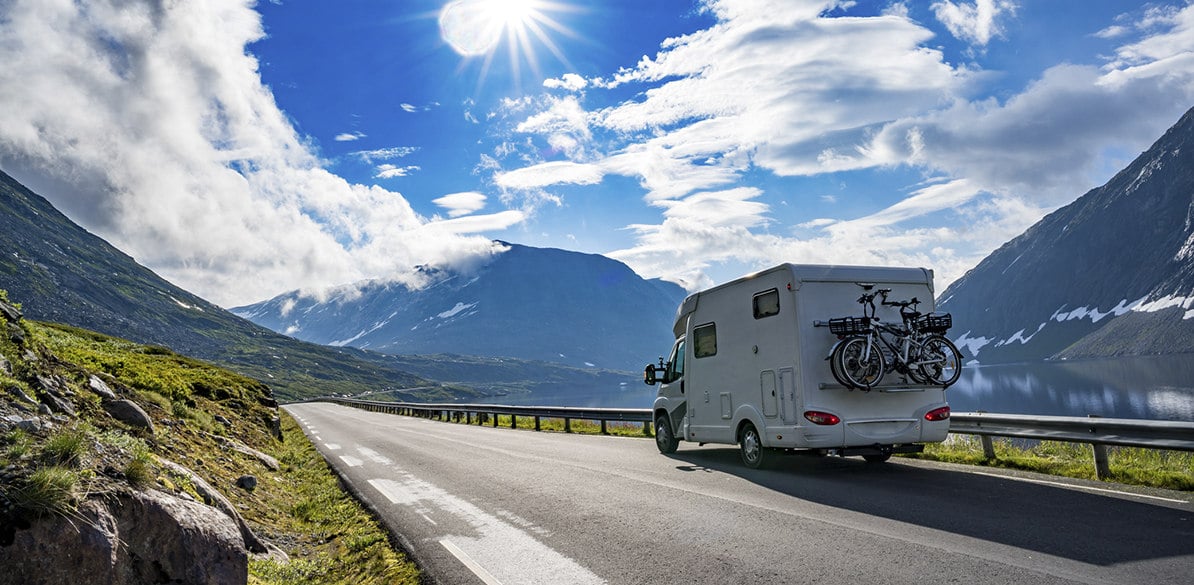 During the current situation, when we're experiencing restricted mobility due to COVID-19, you've almost certainly dreamt about the idea of taking your home with you and seeking out idyllic spots in which to linger and enjoy the natural world. In fact, motorhome rental became the Plan B of choice for many families this summer so they could still travel while avoiding the crowds.
Yet the motorhome phenomenon is nothing new and by the end of the 1960s it was already widespread in such pioneering countries as the United Kingdom, Germany, France and Italy. In Spain, registrations of motorhomes have grown steadily to reach 60,000, according to figures from the Spanish Caravan Trade and Industry Association (Aseicar) for 2019.
The boom in the use of motorhomes is hardly surprising, given the freedom and independence they offer. But we should not forget that they also entail a series of responsibilities and conditions that you should be aware of.
If you're going to drive a motorhome for the first time, it's important that you understand which regulations apply to the type of vehicle you intend to drive. For example, you need to find out about the maximum speed at which it can be driven, as this will depend on the weight of the vehicle, and you also need to know that motorhomes can only carry people and never goods outside urban areas.
Another key aspect when it comes to using motorhomes is knowing the differences between parking and camping. Apart from helping you decide where to stop, it can also save you from a potential fine!
A motorhome is considered to be parked and not camping when it occupies the same area when stationary as it does when running. You cannot have the windows open, or unroll the awning, or put out chairs or tables. You can open the skylights, since this does not increase the perimeter of the vehicle. In addition, the vehicle may not emit any fluids or noises other than the noise and combustion gases of the engine itself.
If, instead of parking your motorhome while visiting somewhere, you want to camp, you will then be subject to the different regional regulations on camping, and you will need to camp in places that are especially designated for this purpose, whether these are campsites set up by the environmental department of the Autonomous Community in question in natural or recreational areas, or in private campsites intended for tourists.
And don't forget that your motorhome also has its own needs. To replenish water and electricity supplies and empty the grey and black water tanks, you will need to visit a service station or reception area. There are lots of smartphone apps that will help you with this choice.
Get informed and plan before you go.
Enjoy your break wisely and safely.