My child falls asleep in the car: what about his position in the car seat?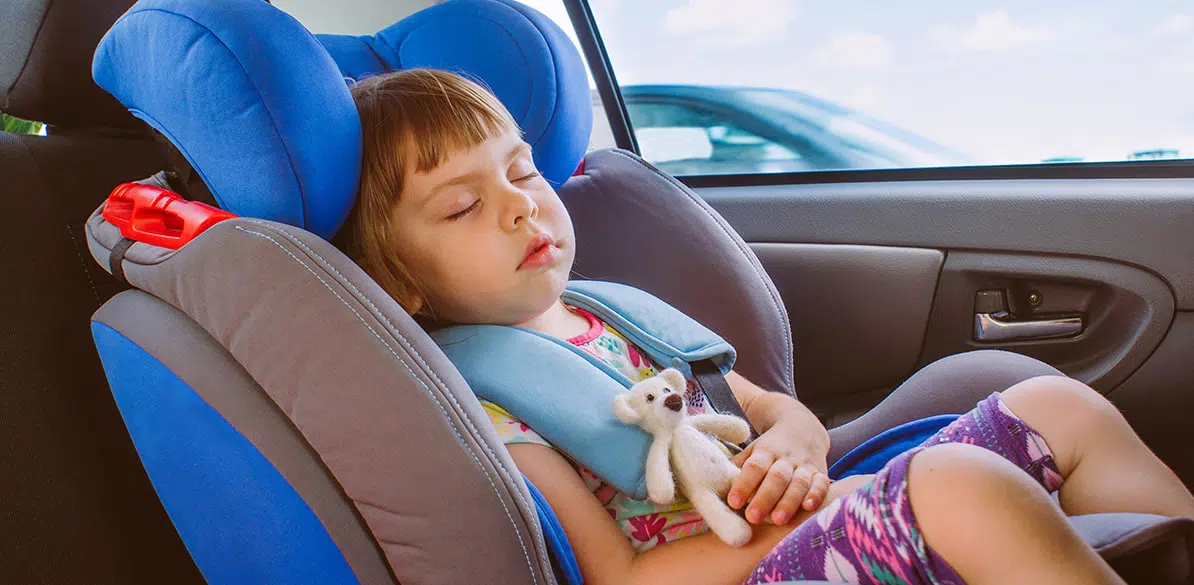 Just as important is the adjustment of the child restraint system, something that is solved very easily if you have an ISOFIX system. Once all this is done,
what happens if the child falls asleep?
Are you able to position the CRS in such a way that child stays in the safest position?
A child who falls asleep is someone who plunges into the deepest of dreams. We often see children in impossible positions: folded up on themselves, face up or face down, and they also have the ability to fall asleep anywhere. And the car is a powerful sleeping pill for an exhausted child or baby. In those cases, when they fall asleep in the car, their position is not so adorable but can be a worry in the event of a possible accident.
Therefore, you need to take certain precautions if you suspect your child may fall asleep on the trip. The first one is obvious, but we still need to mention it: the positioning of the child seat, the adjustment of the harnesses, and the initial position of the child are essential to avoid it adopting a poor posture when asleep.
On the basis that both the CRS and the harnesses are well placed and adjusted (remember that the child should not be sitting in its coat, because the harnesses will not fit snugly to the body), there are two scenarios: that the child is in a Group I seat, i.e. with harnesses, or that the child is already using the seat belt with a child seat or booster.
In the first case, the child will be safe because the harnesses won't allow any movement and the only thing you need to monitor is the position of the head. If the seat is too upright, the child's head can drop forward and become extremely uncomfortable. There are some child seats that allow the child to recline safely, which means that in addition to being well supported, the head is in a more comfortable position and less "loose".
In the case of a booster cushion or a Group II or III child seat, the child can move out of the protection of the seat belt to seek a more comfortable position, or simply because it is so exhausted that it "slips" out of the belt. In these cases, you must stop and re-secure the child, even if he or she wakes up. This is essential, because the protective effect vanishes when the child's position changes.
It's entirely predictable for children to fall asleep on car trips, so you need to be alert and take care to vary the reclining position of the child seat or correct the child's posture when he or she falls asleep in the case of Group II or III seats.