Photography and exhibition. Intersected knowledge
The link between the photographic and exhibition fields in our KBr photography center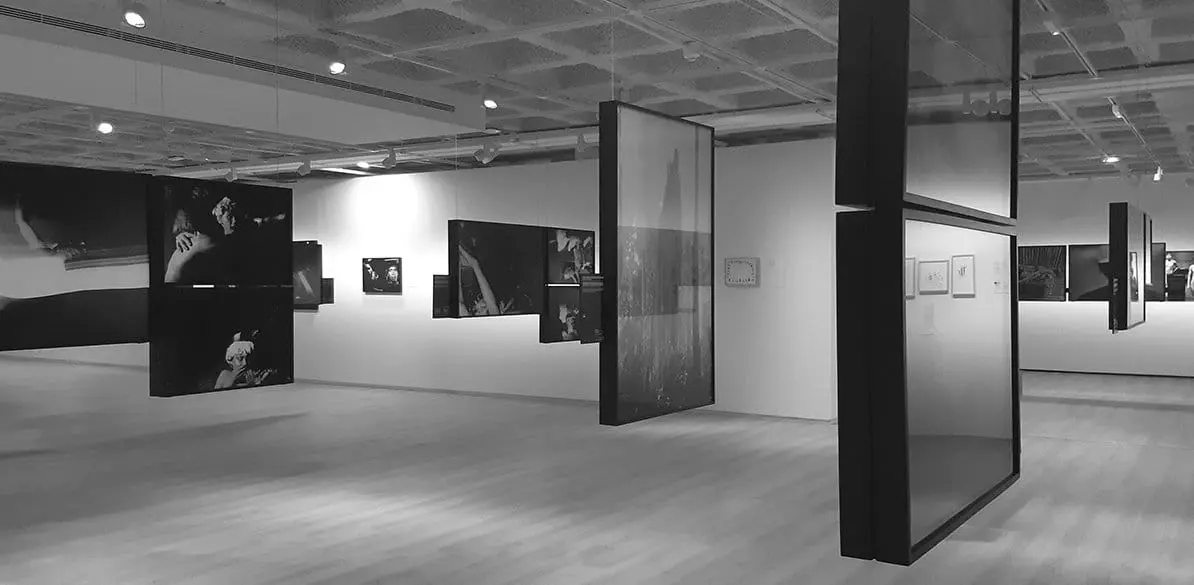 View the exhibition Claudia Andujar, curated by Thyago Nogueira.
KBr Fundación MAPFRE, Barcelona 2021.
Photography and being exhibited have gone hand in hand since the invention of this artistic medium. Over time, a dynamic relationship of mutual conditioning and intersecting knowledge has developed between photography and exhibition in which the exhibition has been a key platform to disseminate photographic practices; just as the photographic medium has contributed to making the reflection potential of exhibitions more complex.
Within the program of activities at our KBr Photography Center, we are organizing this conferences cycle with the aim of delving into this complex relationship as well as into the unknown appearing in the near future. The cycle is articulated through a series of reflections from different approaches: historiographical, theoretical and curatorial.
If you want to know how exhibitions have so radically reshaped the idea of photography or how contemporary artists can contribute to approach curatorial work from new perspectives, we invite you to follow these talks, which will be given in the native language of each speaker:
2nd March:

Olivier Lugon. Photography historian, professor at the University of Lausanne (Switzerland) L'exposition transformée par la photographie.

9th March:

Ann Wilkes Tucker. She is a former curator of photography at the Museum of Fine Arts, Houston.

Nathan Lyons: It's all very interesting.

16th March:

Jordana Mendelson. Professor at New York University, author of books and catalogs.

From the page to the wall: exhibition areas for the photography in Spain in the 1930's.

23rd March:

Jorge Ribalta. Artist, researcher, editor, and independent curator.

Photography as an exhibition object. Some questions about curatorial practices.

6th April:

Florian Ebner. Head curator of photography at the Pompidou Center (Paris).

Entre tables et tableaux. Sur la rhétorique des tirages et leurs formats ou ce que la représentation de l'histoire de la photo peut apprendre des contemporains (et vice versa).

13th April:

Laura González Flores. Researcher at the Instituto de Investigaciones Estéticas (Institute of Aesthetic Research) (UNAM), writer and exhibition curator.

Art, history, politics. Mexicans stories in the photography exhibitions.

20th April:

Nicoletta Leonard. Professor of History of Contemporary Art and History of Photography at the Academy of Fine Arts of Brera (Milan).

Work of Art or Behavior? Photography, Conceptualism and MaterialCulture at the 1972 Venice Biennale.

27th April:

Elvira Dyangani Ose. Former director of The Showroom (London) and lecturer in the Visual Cultures department at Goldsmiths.

Social events. Photography, its exhibition and the construction of an imaginary group.
Join us in these virtual meetings in which we will explore the link between photography and exhibition, an area of growing interest in the last four decades.