Tips on how to use a seat belt when pregnant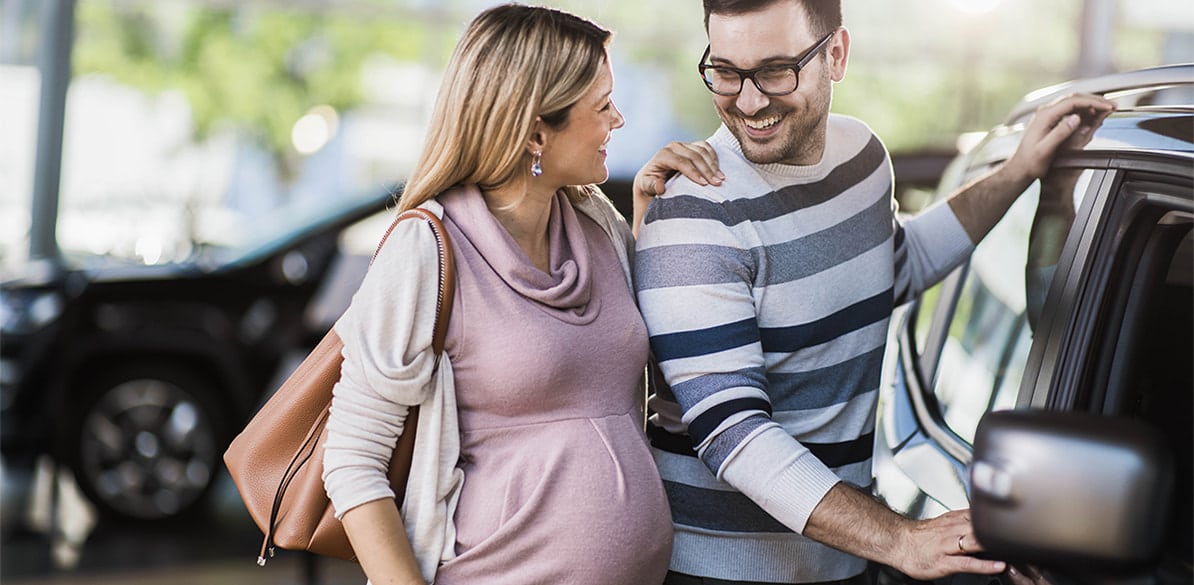 At Fundación MAPFRE we offer some tips to reduce the risk pregnant women may suffer, with a special focus on the use of seat belts.
Please remember that the use of seat belts continues to be mandatory in all car seats regardless of the length of the journey. Firstly, we remind you that a three-point belt is much safer than a two-point belt, as the upper or thoracic strap of three-point belts provides a higher level of protection in the event of an accident. In fact, pregnant women should particularly avoid using two-point seat belts whenever possible (some vehicles still have two-point seat belts in the rear seats). However, even for pregnant women, wearing a two-point belt is safer than travelling without a belt at all.
For correct positioning of the three-point belt, the pelvic strap should be positioned over the hips and under the belly, while the upper strap should go between the breasts. In addition, common mistakes such as putting the upper straps behind the back or under the arm or sitting on top of the lower strap should be avoided.
As for other safety devices, the airbag still provides safety for the pregnant woman, although the distance between the dashboard and the woman's body (or between the steering wheel and her body) should be increased as much as possible. The minimum distance to avoid risks is 25 centimetres, and in the event of any impact triggering the airbag, you should check the development of the foetus with your obstetrician.
Finally and for increased comfort, we recommend adjusting the steering wheel position towards the upper chest or thorax rather than the belly and also placing the backrest in an upright position, which is safer than being reclined. If you are making a long journey, it is advisable to increase the number of stops to take a walk and activate your circulation.
After childbirth it is usually advisable to confirm with your doctor that it is advisable to wait about three weeks before driving again, or six weeks if you delivered by c-section. As for the newborn, it is necessary to prepare in advance and use a car seat from the first trip home from the hospital.