Today, we are all inhabitants of La Palma
We stand firmly alongside those suffering the effects of the eruption of the Cumbre Vieja volcano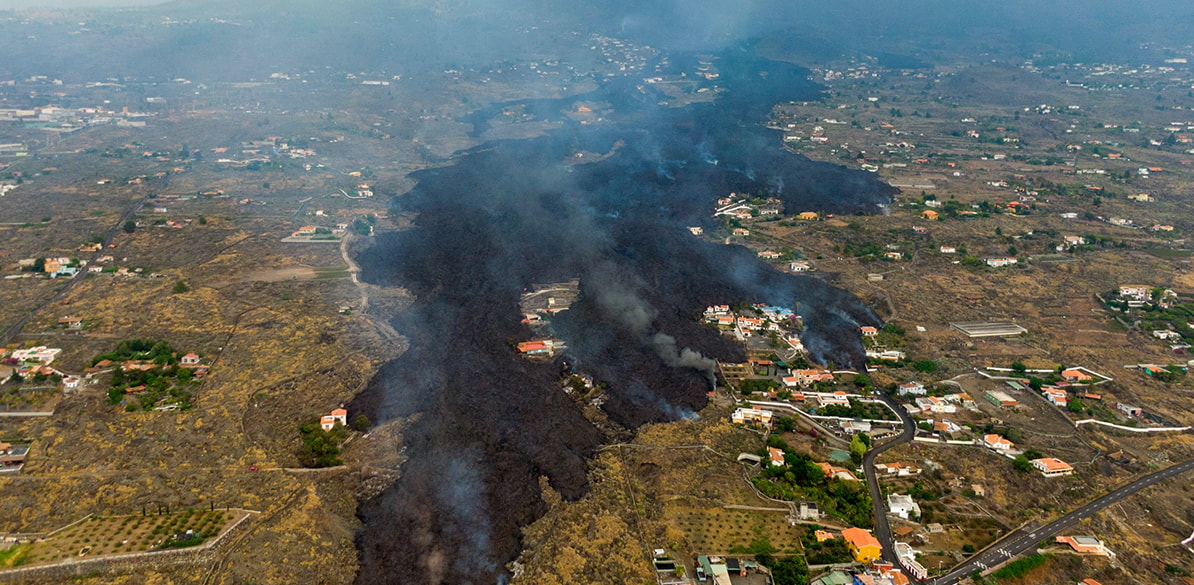 The people of the towns of the island of La Palma affected by the volcanic eruption are today faced with one of the worst situations that anyone can experience. In a matter of hours, they have watched their possessions, their belongings, their memories and their life projects swallowed up by volcanic lava.
In this heartrending situation, we want to send them a message that today, all of us are inhabitants of La Palma.
Fundación MAPFRE sends all our support and solidarity to those who have seen their lives turned around in an instant. Between us all, we will help them to get through this situation and restore their future projects.
Today, our hearts are with the people of the island of La Palma.
#EstamosConLaPalma #FM_Contigo