A year of creating opportunities
Fundación MAPFRE Annual Volunteer Report 2018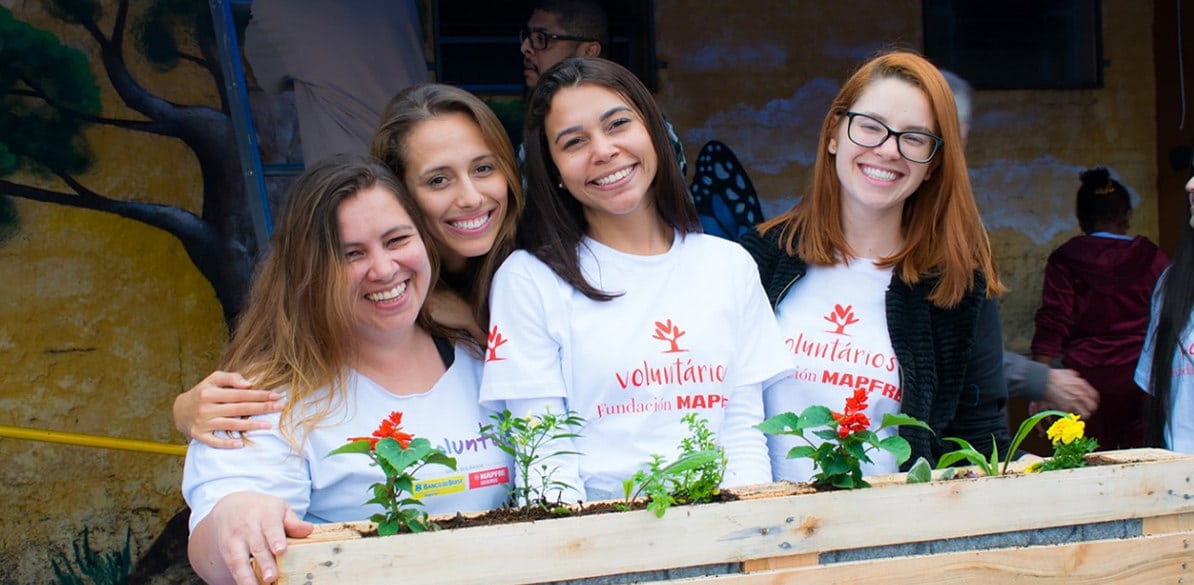 From Uruguay to the Philippines, from the United States to Malta, passing through Spain, Mexico, China, Italy and the United Kingdom, in a total of 28 countries, Fundación MAPFRE volunteers have been on hand where they are most needed, caring for people living in poverty, supporting the destitute, offering help to children who only get one meal a day, accompanying teenagers with cancer, looking after the elderly and protecting the environment.
The fundamental goal of Fundación MAPFRE's volunteers is to provide assistance to people in need through specific actions that make a difference. Our volunteers are the drivers of initiatives to improve the living conditions of groups we support with this program. However, our volunteers who are also selflessly helping to build a better and fairer world also truly benefit from this work. Being a volunteer helps them to grow as people and strengthens their moral values.
Our goal is to channel the solidarity, time, effort and enthusiasm of these employees who feel the urge to help out, to show solidarity and to give something back to society other than the work they do in their companies. In this way, it is not only the company itself that becomes an agent of change, but this atmosphere also spreads to all its employees who are responsible for transforming corporate volunteering into what it is today.
In terms of the areas in which we carry out our initiatives, our volunteers have taken part in over 354 activities related to nutrition, over 300 in education, 168 actions for the benefit of the environment, more than 716 events related to our health area, approximately 20 acts of emergency assistance due to natural disasters, and 51 actions in Comparte Solidaridad. A total of 4,465,430 people have directly and indirectly benefited from their hard work and dedication.
We are proud of our volunteers. They are the reason why this program exists and an example for us all.
You can find all the information about our activities in the Annual Report.
We create opportunities. We bring hope.