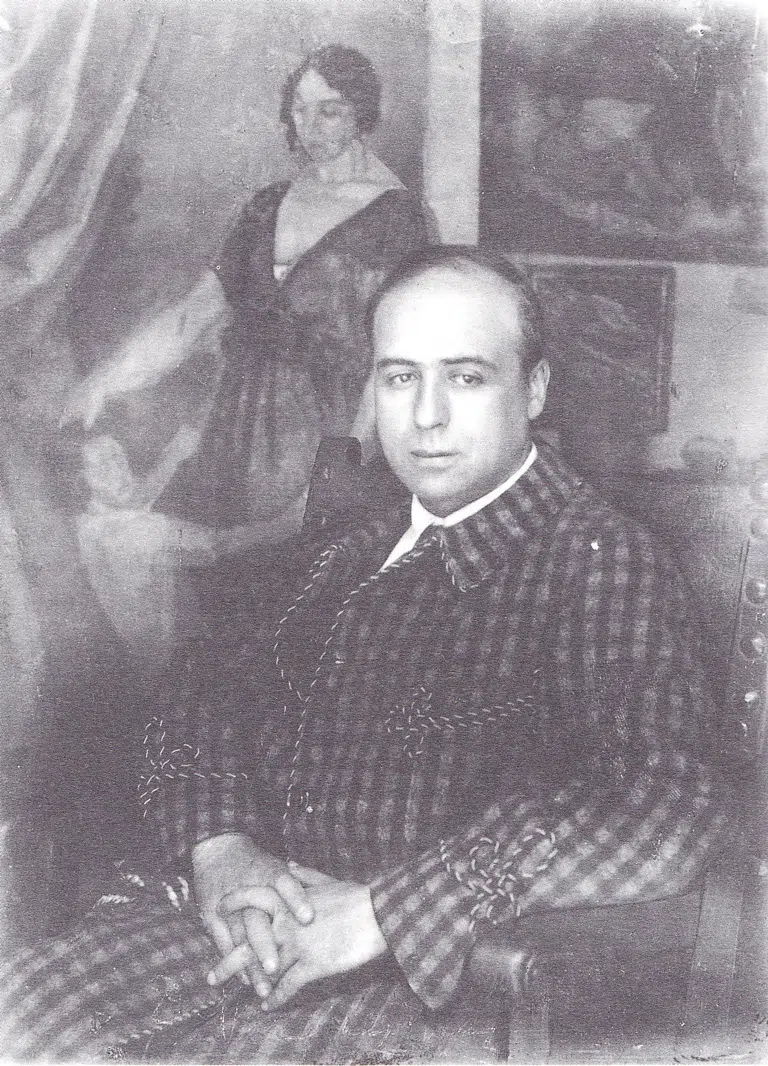 The work of Daniel Vázquez Díaz (Aldea del Rio Tinto, currently Nerva, 1882 – Madrid, 1969) is located at the center of the artistic debate between tradition and modernity in early 20th century Spain.
Between 1906 and 1918, in the midst of a prolonged stay in Paris, he made paintings focusing on the subjects of Hispanic Folklore (the capeas and dead bullfighters that had inspired Zuloaga and Manet) utilizing Cézanne's fragmented visual language. Upon his return to Madrid he exhibited his work at the Salón Lacoste but critics reproached his "defamiliarizing" style. When discussing his work of the time, Juan Ramón Jiménez wrote about the need to overcome the distinction between classicism and modernity.
Vázquez Díaz was a brilliant draftsman and portrait artist, proof of which ranges from the sketches he published in the newspapers El Sol and La Voz, to his iconic portraits of Juan Ramón Jiménez, the Baroja brothers, Miguel de Unamuno, Azorín, and Rubén Darío. Considering portraiture a painted biography, Díaz attempted to project the image of his time into the future through the faces of his subjects: politicians, bull fighters, actors, scientists, and intellectuals. He adapted to the different sensibilities of his sitters with great flexibility in terms of style and technique, reconciling their vibrant subjectivity with the permanence of the medium.