Digital technology at the service of young refugee talent
Creating opportunities to overcome barriers of discrimination and xenophobia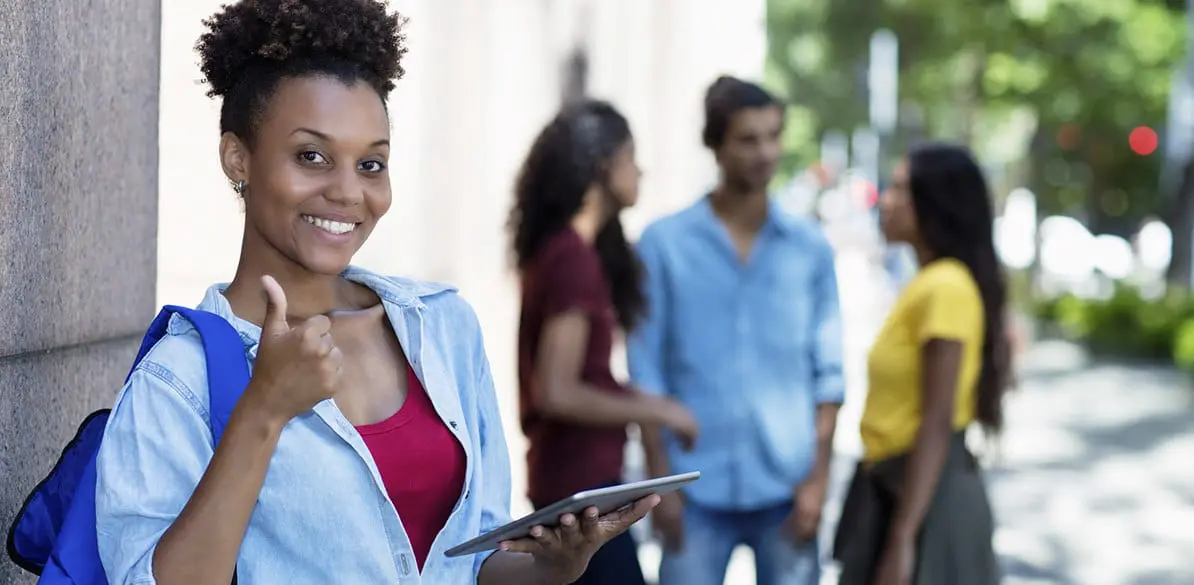 Approximately 71 million people globally have been forced from their homes due to conflict and persecution, and according to UNHCR almost 26 million are refugees. A large demographic, frequently overlooked and isolated by policy makers and programmes, are young refugees aged between 18 and 24. Despite harnessing huge talent, energy and potential, refugee youth face a myriad of interlinked barriers hindering their access to dignified and meaningful employment and entrepreneurship opportunities. These include disruption to education or unrecognised educational or professional qualifications from their countries of origin, lack of documentation, host country policies prohibiting access to some or all types of jobs, lack of access to accredited education and training opportunities, as well as widespread xenophobia and social discrimination. Young female refugees face an added layer of vulnerability including socio-cultural barriers to safe and equitable jobs and are at high risk of being engaged, often forcibly, in exploitative labour.
Digital technology is a powerful tool that can provide opportunities for refugee youth to overcome these barriers. Aid agencies, governments and private sector entities are increasingly coming together to develop tech-enabled solutions and models that provide pathways for refugees to learn and earn in enabling environments. Many of these solutions include a combination of relevant labour-market orientated skills training and upskilling, mentoring, job placement schemes and start-up incubators. It must also not be dismissed that digital technology sector by nature is meritocratic and can help overcome social discrimination and nepotism when applying for jobs.
To overcome the many restrictions on goods and people which hamper the economy of the Gaza Strip, Gaza Sky Geeks tech hub was launched in 2011 through a partnership between Google and International NGO Mercy Corps. The multipurpose co-working space, start-up accelerator and technology and education hub allows Gaza's highly educated youth to receive coding, programming and core soft skills training, including how to pitch to clients. This has opened doors to remote employment and freelance opportunities, including with global tech giants, not hampered by the physical confines of the Gaza Strip. The in-house start/up incubator, Geexelerator, attracts tech gurus from some silicon valley's biggest names, including Uber and Microsoft, to inspire and coach young entrepreneurs as volunteer mentors. Creative strategies have been developed to challenge and overcome social norms which prevent women and girls from accessing programmes. Focus groups were held by the Gaza Sky Geeks team to find out exactly what barriers they face. Resulting strategies include giving women monthly cash stipends so families can see immediate tangible benefits, inviting families to the women's' pitch finals, as well as launching a 'big sisters' and 'little sisters' outreach and mentorship programme.
A major success factor of Code Your Future, a non for profit coding school for disadvantaged groups including refugees in UK, Italy and Colombia, is that it responds to labour market and diversity needs. As such, it has clear benefits for host country governments, the private sector, as well as students. In Europe it responds to the shortage of skilled technical workers as Europeans are not studying information technology in the numbers needed for the work force. Over the eight months' programme, students receive free technical and soft skills, face to face and remote training to become entry level developers. Once graduated, the programme supports students in their job search and in 2018 70% of graduates were employed within 6 months. As with Gaza Sky Geeks, technology companies also benefit from the diversity Code Your Future graduates bring as it helps them make more creative and more profitable decisions, beyond traditional Corporate Social Responsibility.
To build the momentum and growth of successful initiatives which harness digital technology for the benefit of refugee youth's livelihoods, we must continue to challenge the status quo and ensure barriers that deprive and limit refugees access to employment and entrepreneurship are addressed. This includes challenging social norms which can prevent refuge girls from accessing programmes, as well as supporting refugees cover some of the hidden costs related to accessing such opportunities, including childcare, transportation and loss of earnings during skills training. Initiatives such as Code Your Future and Gaza Sky Geeks have yielded significant successes but are still small. There is great potential for the expansion, replication and adaptation of existing successful programmes and technology solutions, which can be aided with enhanced buy-in from governments and the private sector. Finally, and perhaps most importantly, initiatives should always ensure refugee youth, especially the most vulnerable groups, are at the heart of the solution through their active involvement in all stages of each and every programme, from the initial design through implementation and evaluation.
Elspeth Chapman has more than 10 years of experience working in the design, implementation and management of humanitarian programmes in complex conflict settings such as the Syria refugee crisis, South Sudan, Afghanistan and Libya. Elspeth has worked for both UN agencies and NGOs including the International Rescue Committee where she headed their humanitarian response in Afghanistan and is currently the Programme Coordinator for Plan International based in Madrid.
Key areas of expertise include developing innovative solutions and building strategic partnerships to enhance the livelihoods (through skills development, entrepreneurship and employment), education and protection of refugees and international displaced people, with a focus on adolescents and youth.