From chariots to self-driving electric cars: how the automotive industry is reinventing itself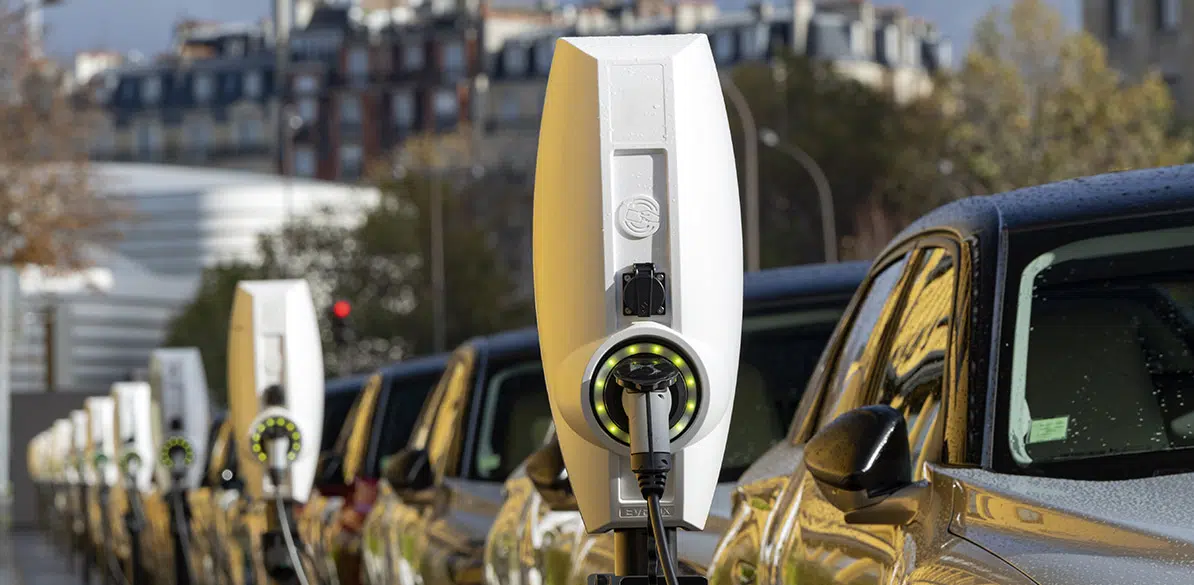 Mobility evolves, certainly, and lately, it seems to be evolving to the rhythm of a ticking clock. The same is true of people's habits. Let's go back in time and imagine the following situation: the year is 1800, there are horse-drawn carriages, local transport, dirt tracks and a social context that encourages most members of the family to stay at home: private lessons for children, housewives and businessmen who only go out to meet a colleague or for a few drinks.
Was there a real need for mass transport to enable mobility over long distances? Certainly not at that point in mankind's history. However, the world changes, and so do personal needs. Whereas in 1900, trains and ships were the essential means of transport for people, today it is the aeroplane, the private car, and public transport in urban areas.
However, if habits and customs change, as our history shows they do, what makes us think that what we have today in terms of mobility will be the definitive status quo? Could it be that city life has grown, being matched by road congestion and the greenhouse gas pollution emitted by vehicles? Perhaps it is time to rethink our mobility.
Faced with this situation, paradigms are starting to shift, unleashing a revolution that is beginning to be seen in the heart of some public policies, although only a few are daring to take a definitive step towards this evolution. Political, economic, social and infrastructure issues, varying from one geographical area to another, are holding back the process that began some time ago.
According to the report "Electromobility: A review of the state of technology and the market" prepared by SIOMA [Automotive Market Online Information System] in January this year, Europe and China are the two regions of the world that have seen the greatest acceleration in terms of alternative fuel vehicles on the road. This means that, for the first time in history, sales of electric and hybrid vehicles are outstripping those of traditional fuels.
In contrast, if we look at Latin America, the situation is very different. Unlike in Europe, there are no environmental requirements and regulations that force car manufacturers to promote the sale of electric systems, and there is also less fiscal capacity to implement large-scale incentive programmes. In short, the energy matrix of each country implies an extra challenge when it comes to increasing the share of renewable energies.
So, taking the first step is very difficult in our region. However, the foundations are already in place: we have the examples of the old continent, sister countries that are advancing rapidly -as is the case in Chile- and the issue is on the economic agenda of many governments. The reinvention of the automotive industry is already a fact; and if we are going to continue to get around in private vehicles or on public transport, these should be powered by renewable energies that help us to care for the environment. Other forms of mobility will return to the region (including bikes, scooters or car-sharing and car rental alternatives), which will push mobility to be managed in a more efficient way.
In parallel, in regions like North America, the use of self-driving vehicles is also advancing by leaps and bounds, based on the premise that our days are becoming increasingly complex and we need tools to simplify them.
In fact, a well-known automobile manufacturer recently announced its intention to provide commercial transportation services with robot cars in the U.S. The initial phase will involve a minimum of 1,000 vehicles over a five-year period; as early as December, the first could be seen on the streets of Miami with the possibility of requesting rides through an app.
Yes, the mobility of the future is arriving faster than we anticipated. And far from panicking, we should be proud of this and encourage it. Either by supporting public policies that promote these innovations, or through technological apps like ours, integrating proposals, acting as a link between different actors and offering innovative solutions for solving everyday transport problems. The truth is that the ideal trip is already within our grasp.
Joaquín Di Mario is CEO of Ualabee. He studied Systems Engineering at the National Technological University of Córdoba and is passionate about new technologies, work methodologies and the potential of business. His thesis project sparked his curiosity towards the world of transport and cities, a process that ended with the creation of his company. He worked in the cooperative environment and on several autonomous projects, with a macro vision that allowed him to achieve his goal of being a high impact entrepreneur. He graduated top of the class from a Sillicon Valley startup accelerator (Founder Institute) and is currently an active member of the Argentine entrepreneurial ecosystem.