The main players of social entrepreneurship in Europe
We analyse the main areas of reference for the Fundación MAPFRE Awards for Social Innovation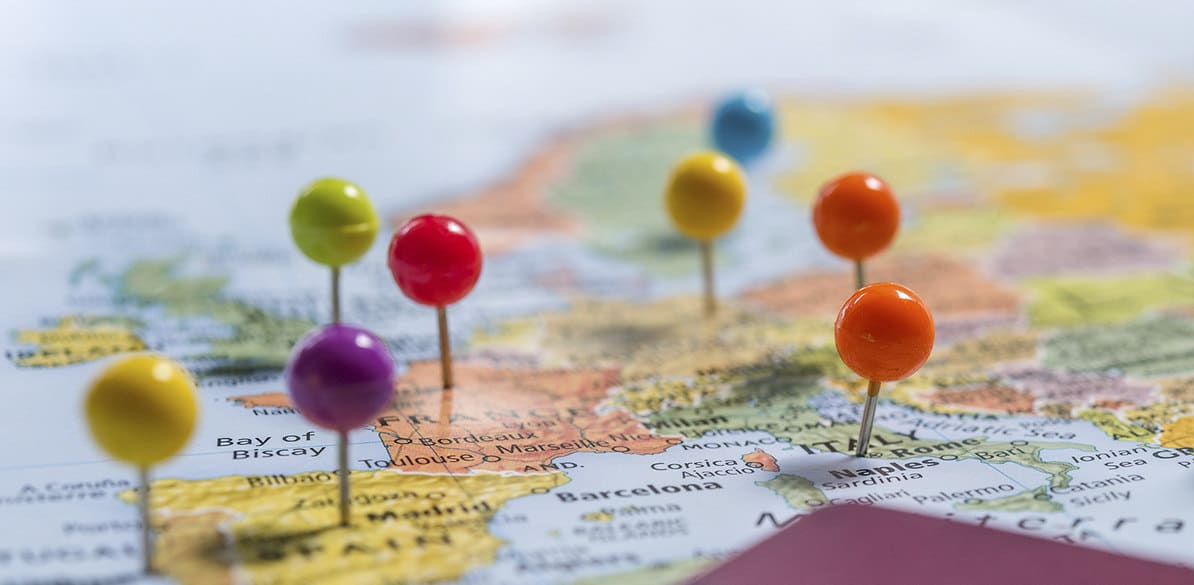 Shortly after the 2nd Edition final of the Fundación MAPFRE Awards for Social Innovation, the team from the Awards set off around the world to promote the 3rd Edition. The Awards look for high impact startups and initiatives that strive to make change in the areas of sustainable mobility and road safety, ehealth, and insurance innovation.
A lot of behind-the-scenes work goes into getting so many applications of such high quality, and this was the focus of our team over the months of October and November. While my colleagues travelled around Latin America, I travelled around Spain, Germany, Italy and Ireland to meet with entrepreneurs, accelerators, incubators, investors, universities, and other key players of the innovation scene. We take an "on the ground" approach in each of the regions to better understand potential projects and increase the ever-growing awareness of the Awards.
KEY PLAYERS in SOCIAL INNOVATION: the different landscape in Italy, Ireland and Germany.
Each country has its ways, and its own ecosystem for development. In this ever changing scenario, it is highly useful to know certain organizations that may be of help to any entrepreneur.
ITALY
My first stop was Milan, where I met with three key drivers of social innovation in Italy. Ashoka Italy, Opes Fund and Avanzi all welcomed me with open arms and we had stimulating conversations about the local ecosystem. There seems to be a wealth of activity in the philanthropic and "social" space in Italy, which is aided largey by CSR and fundraising. The concept of "social business" is growing but not quite as mature as other countries in Central / Northern Europe.
One of the main differences between a social business and a non-profit is the focus around building a sustainable model with a social cause. Rather than funding its activities through fundraising or donations, social business is a hybrid in the sense that it has 1) a social mission, and 2) a business model which pulls from commercial know-how in order to sustain activities in the longer term.
IRELAND
After Milan it was over to Ireland, where innovation is greatly boosted by the presence of major international tech firms like Facebook, Google, Airbnb, Linkedin and so on. While visiting Dublin, I had a chance to catch up with The Entrepreneur's Academy, Trinity College Dublin, NDRC, The Social Innovation Fund, Dogpatch Labs and Enterprise Ireland.
The concept of "social entrepreneurship" seems to be less developed in Ireland, despite the wealth of startups and innovation. Awareness and appreciation of "community" and "social" are, however, very strong across the Irish public. According to some of the Dublin-based experts, a large part of the population, even those in business, still consider organisations as being either an NGO (lead by a social purpose) or a for-profit (lead by profitability). The hybrid model is less known. In addition, Irish startups generally look to expand to the United Kingdom or the USA due to the obvious similarities in markets, culture and language. In the case of Irish social startups, awards like these could facilitate strategic partnerships with key stakeholders in developing regions of Latin America.
GERMANY
My final European stop was to Berlin. While there I met with ReDi School, The Place Berlin, Cabinet 2030, BetaHaus and Impact Hub. The social innovation ecosystem in the German capital is unsurprisingly, well developed. After chatting with our ecosystem partners, it became apparent that although social innovation is bustling in the larger cities of Germany, it mightn't be the case for the rest of the country.
During my visit I was introduced to several social entrepreneurs with great ideas and clear, actionable plans for making their ideas a reality. The level of community and support for social startups in Berlin seems to facilitate synergies and interconnections between organisations and individuals, in a fun and relaxed manner. While there I was lucky enough to attend a community lunch at Impact Hub, which is held every week so that the members can interact in a non-work environment and share their ideas. A similar setup is that of the BetaHaus breakfasts, held regularly to facilitate interactions between startups and raise the visibility of up-and-coming projects through short informal presentations.
There is a lot to be learned from the European social innovation scene and its varied level of development. We are delighted to see an increasing number of applicants from the above countries year after year, and hope to continue building the European community with every edition!
Laura McDermott is the Design Lead in the Centre for Social Innovation at IE Business School. She designed and now manages the Red Innova, a global community of social innovators connected with the MAPFRE Foundation Awards for Social Innovation.