Antigen tests to stop the spread of the pandemic
We're offering free antigen tests at the Wizink Center in Madrid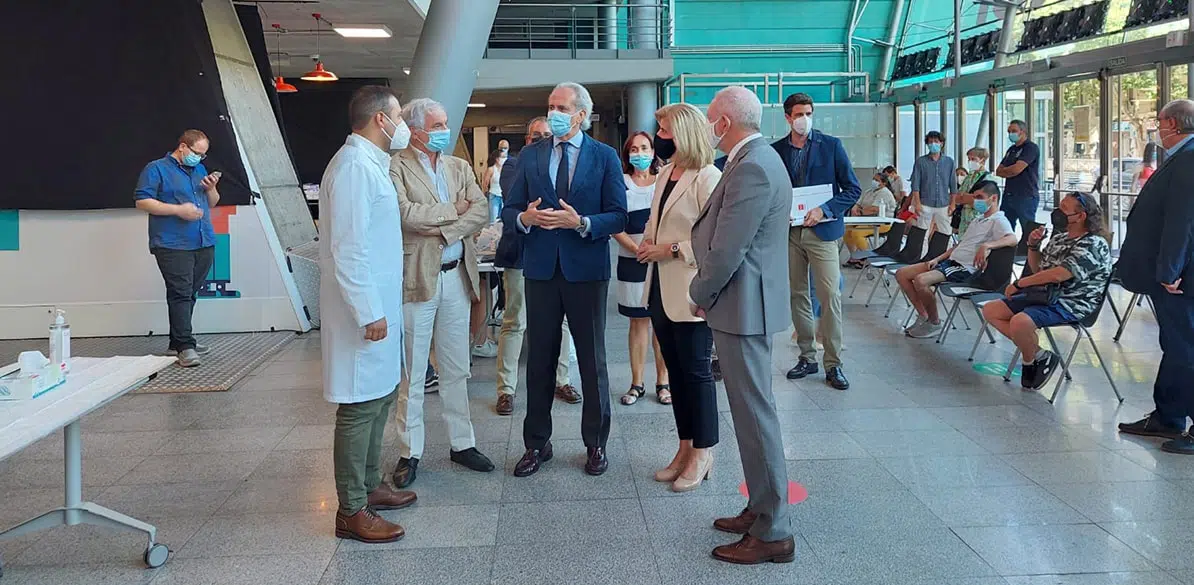 Simple, fast and free. This is the antigen test we're offering at the new testing facility at the Wizink Center in Madrid that has been set up in collaboration with the Community of Madrid, the CEOE Foundation, and the Madrid Business Confederation (CEIM).
Until August 31, from Monday at Friday between 9.00 am and 9.00 pm, you can come along to Calle Goya, 90 in Madrid and do a test to establish whether you are COVID-19 positive or not.
With a daily testing capacity of 1,300, the test center, part of the Sumamos Salud + Economía Plan of the CEOE Foundation and CEIM, aims to identify new cases of Covid-19 at an early stage and hence help to slow down the spread of the virus.
You can book an appointment online and come along in the given time slot.
Since the start of the pandemic we have allocated 45 million euros to different projects to help people combat the virus. This new action is intended to offer people yet another resource to protect themselves from the coronavirus and prevent it from continuing to spread.
Come along to our new center.
Help us to stop the spread of COVID-19.