S.O.S. RESPIRA recognized with an award from Spanish chefs
The campaign to prevent choking is among the prizewinners at the Cubi Awards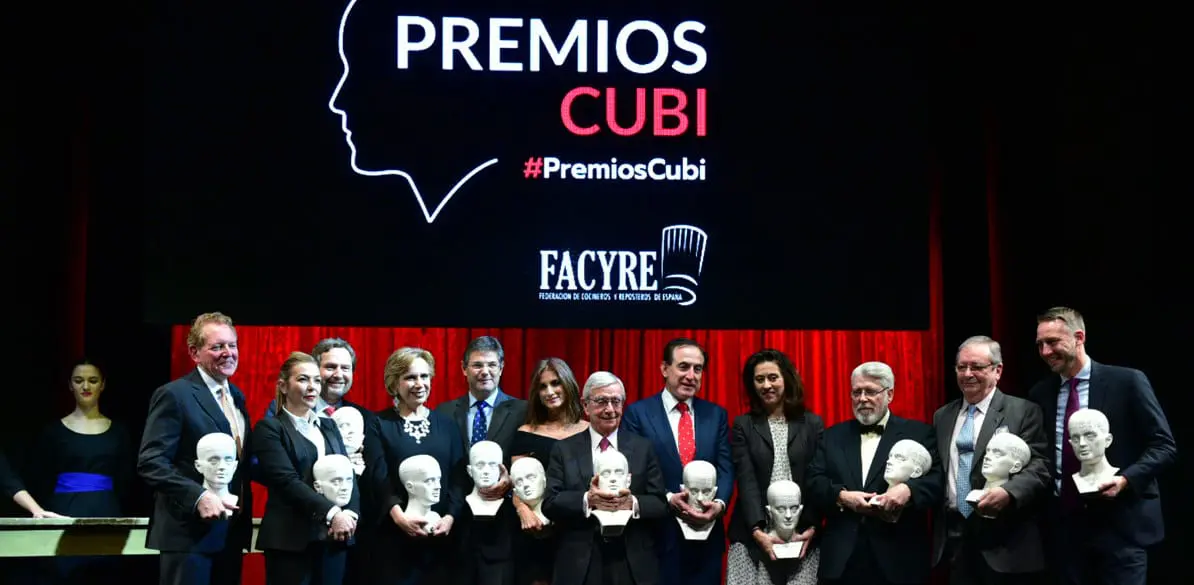 FACYRE, the Federation of Cooks and Pastry Chefs of Spain, presented us with the Cubi Award in the category of Company Committed to Gastronomy for our S.O.S. RESPIRA campaign, an initiative through which training has already been given to staff in over 7,000 bars and restaurants teaching them how to perform the Heimlich maneuver, a technique that enables them to react in the serious situation of a customer choking.
S.O.S. RESPIRA is an initiative by Fundación MAPFRE, together with the Spanish Society of Emergency Medicine (SEMES) and the Federation of Cooks and Pastry Chefs of Spain (FACYRE).
In addition to activities and training sessions, the campaign is supplemented by the free S.O.S. Respira app in which healthcare professionals give detailed explanations via video–tutorials of the measures to use to prevent choking and the actions required to provide an immediate response.
Through the Cubi Awards, the Federation of Cooks and Pastry Chefs of Spain wish to recognize the work of all those that, from other disciplines, work on behalf of the world of gastronomy. In the words of Mario Sandoval, president of FACYRE, "the Federation is pursuing the growth and recognition of the culinary world and these awards represent an opportunity to reward those professionals who, without being part of the hospitality industry, help us to grow each and every day".
Also present at the awards ceremony were leading figures of Spanish gastronomy, such as Mario Sandoval, Diego Guerrero, Ramón Freixa, Pedro Larumbe, Ricardo Sanz, Pepa Muñoz, Joaquín Felipe, Sandro Silva, Paco Roncero, Juan Antonio Medina, Pepe Rodríguez and Andrea Tumbarello, all of whom presented awards.