Carrie Mae Weems; much more than a catalog
The New York Times names the Carrie Mae Weems exhibition catalog one of the best photography books of 2022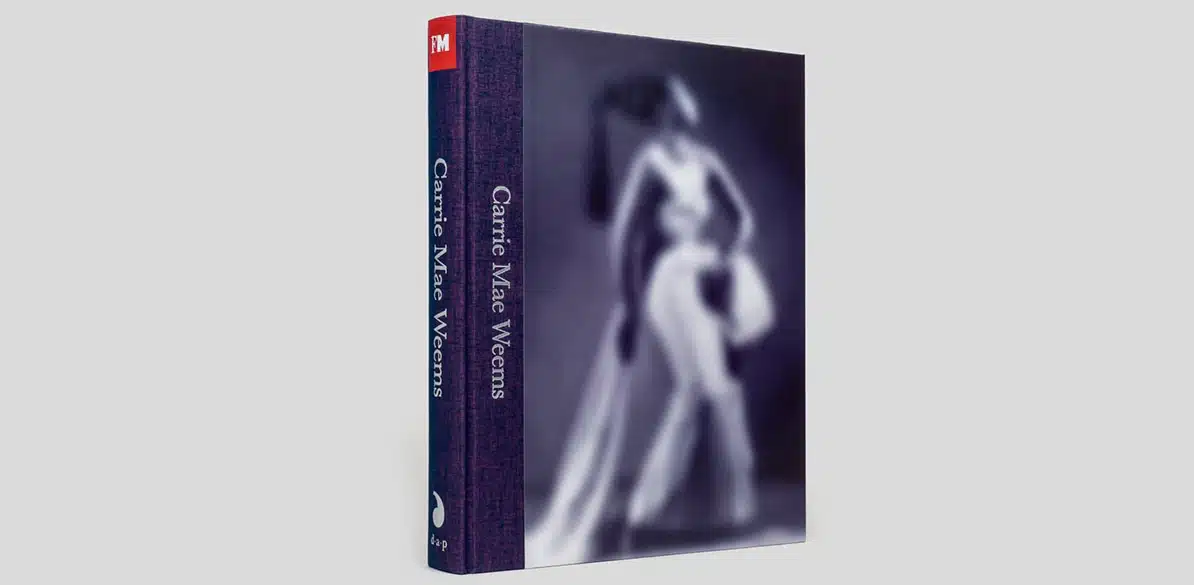 Each of our exhibitions is accompanied by a publication that captures the soul of the exhibition, that embodies the feelings experienced when visiting our galleries. And through its pages, that feeling expands and touches other places, where it thrills and spreads its message.
Carrie Mae Weems, photographer, performer and videographer, is today the star of a major retrospective that can be enjoyed at the KBr photography center in Barcelona. Her work, political, vindictive, violent, intimate and poetic, denounces the invisibility of the black minority, deconstructing the dominant discourses of a white ethnocentric culture. Through her camera, the artist seeks to reveal that which has been hidden in order to transform it, posing the question: "If you were given the opportunity to change history, what would you do?" What would you do if you were a woman? If you were a photographer? If you were black?
This exhibition catalog unveils the efforts of an artist to raise the visibility of the African-American community, to use her camera to transcend social boundaries, and to spotlight the role of women.
A female protagonism that is vindicated in the photography books that the New York Times has chosen as the best of 2022: female artists, female collectors, female photographers. They include Susan Meiselas, Lorna Simpson, Graciela Iturbide, Anastasia Samoylova, winner of the first edition of the KBr Photo Award, Rosamund Purcell… and Carrie Mae Weems.
The prestigious newspaper has grasped the message that the catalog on the work of this American artist conveys, allowing itself to be surprised by the form, by the interior, by the intensity of feelings that are hidden between its pages.
We are grateful to the New York Times for the recognition. And we would like to thank all the people who have made it possible for the publication to have such a wide reach.