Venancio Blanco's "charra" soul
Salamanca hosts an exhibition that traces the life and roots of the sculptor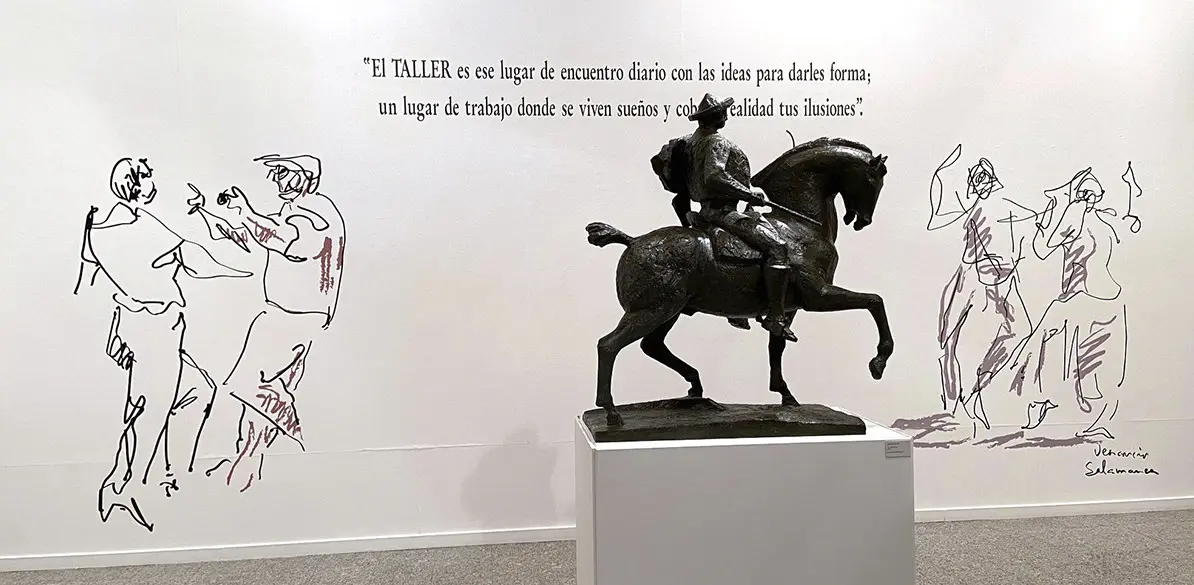 Venancio Blanco was born in the heart of the Campo Charro of Salmanca's meadows. Among holm oaks and wild cattle he learned to observe nature, he understood the meaning of life and developed his artistic side. His identity and his soul were always linked to his place of birth and his traditions.
The exhibition Alma Charra, which can be visited at the Santo Domingo de la Cruz Exhibition Hall in Salamanca, brings together a selection of sculptures and drawings by the sculptor based on the culture of his homeland; from his personal vision of cowboys, a tribute to his father, a head shepherd on a farm, to the folklore, music and dance of Salamanca. Among the most relevant pieces are the sculptures of "Los Charros" monumental bronzes that Venancio Blanco made around 1968.
In a journey through the life and roots of the artist, the exhibition takes us into the tradition of Salamanca from the intimate and personal view of Venancio Blanco.
The exhibition is part of the agreement signed between the Salamanca City Council, Fundación MAPFRE and the Venancio Blanco Foundation, thanks to which more than 87,000 people have been able to visit, since 2014, the works of this contemporary sculptor of national and international prestige.
Come and get to know the world of herdsmen hand in hand with Venancio Blanco.