Fundación MAPFRE recognized for its patronage work
Our cultural activity has been honored by the Art and Business Awards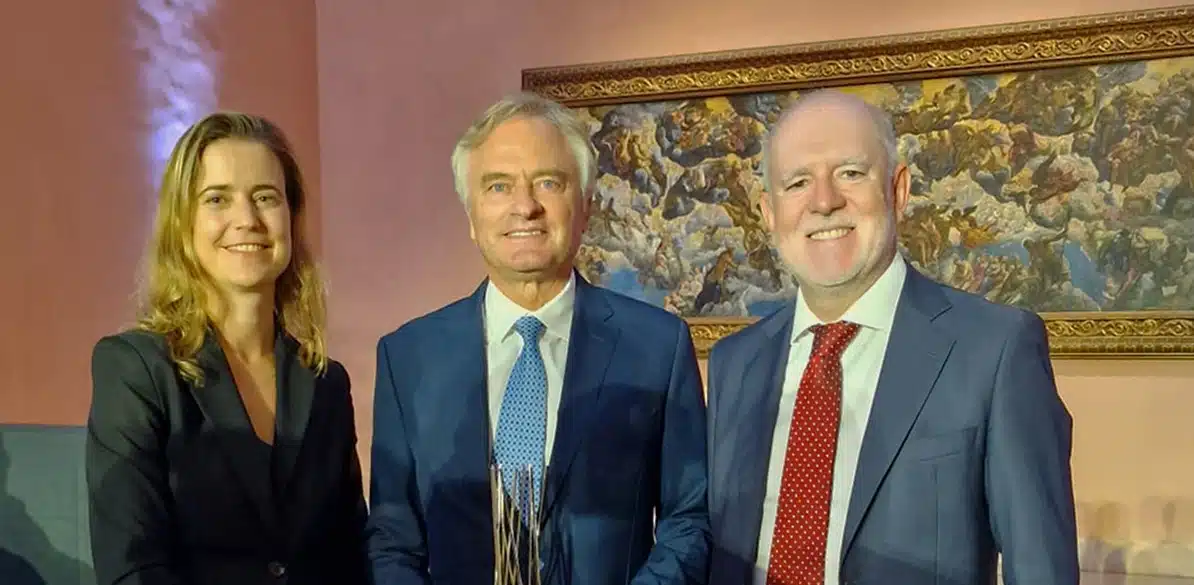 The Art and Business Awards (Premios Arte y Empresa) organized every year by ARS Magazine have reached their fourth edition. At a ceremony held at the Museo Nacional Thyssen-Bornemisza, the seven awards were presented in recognition of the role played by public institutions and private entities linked to the fine arts in Spain and abroad. The awards categories were: Best Donation, Best Restoration, Best National Exhibition, Best International Exhibition, Best Acquisition of Spanish Art, Best Idea and Best Patronage.
In this edition, the Patronage Award went to Fundación MAPFRE, for its ongoing work in support of society and culture in Spain and its ability to develop one of the most ambitious exhibition programs in recent years, in the fields of painting, sculpture and photography. Proof of this are the Medardo Rosso, Sorolla, Pernot and Eggleston exhibitions currently on display in our galleries. The award was collected by Ignacio Baeza, vice-president of Fundación MAPFRE, from Isaac Sastre de Diego, the Ministry of Culture and Sport's director general for Cultural Heritage and Fine Arts. The ceremony was also attended by the foundation's Director General, Julio Domingo, and the Director of Culture, Nadia Arroyo.
The winners in the other categories were American Friends and the Arango Montull family; Fundación Iberdrola; the exhibitions Sections / Intersections 25 Years of the Collection of the Guggenheim Museum Bilbao, and Van Gogh in America at the Detroit Institute of Arts; the collector Frank Yu and Fundación Mutua.
We thank ARS Magazine for this recognition, which encourages us to keep striving to conserve and disseminate our cultural wealth.