Is the base of an infant car seat really necessary?
We analyze its advantages so that you can make the best decision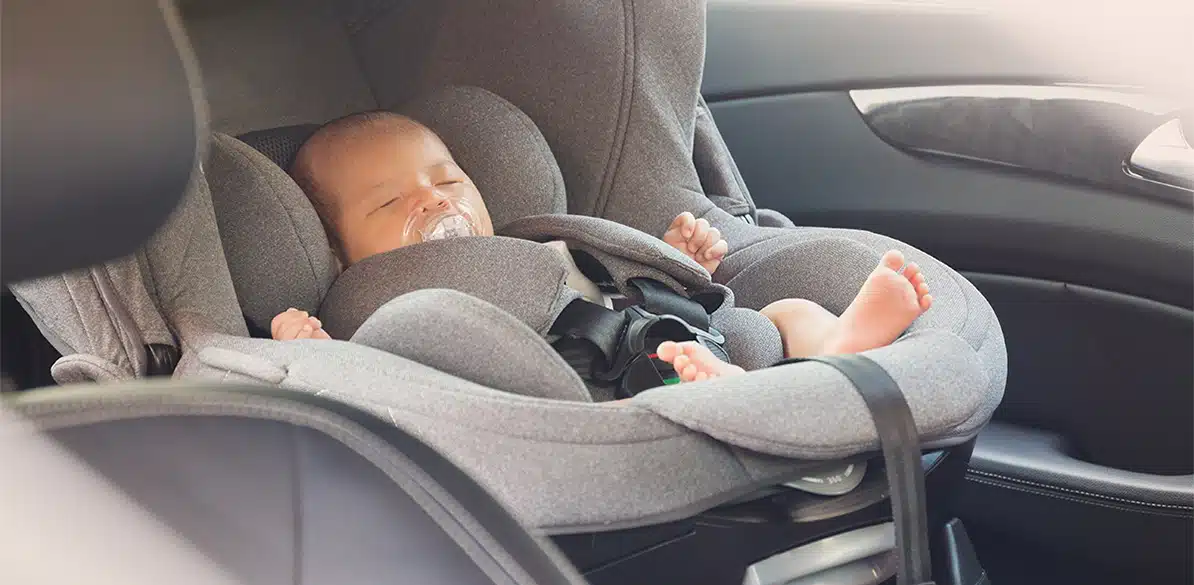 When a baby arrives into our lives, we step into a previously unknown world, with an endless number of products and possibilities on the market, and we have very little idea of their actual use. It has happened to all of us, that a product we bought casually has turned out to be indispensable.
One of those products that generates a great deal of doubt is the attachment base of an infant car seat. That is why, in this article, we are going to analyze its advantages.
The first question that comes to mind is why invest in a baby carrier base, when the baby carrier already has an integral method for fastening it to the car? Is it just for convenience, or is it something else?
Infant seats are a special type of child restraint system. No other child seat has a separate function outside of the vehicle. The infant seat, or baby carrier, can be installed in your stroller for outings, you can take the baby home in it so you don't wake them up, and you can even put your baby to sleep in it. This versatility means that it is probably the child seat that we have to fit into the car most frequently. In addition, the system is not easy to install and tighten up, so it takes us some time to do it. Also, the handle, when used with a belt, usually acts as an anti-retraction system, but it is easy to forget about that. And this is one of the most common ways in which it is misused.
If we use a base, the chair is easy to install, simply by placing it on top of the base, which usually has a system for detecting that it is correctly fixed. In addition, as the base has a anti-return system, the handle can remain in a vertical position. A point in favor of the base.
Secondly, in terms of safety, the base offers better retention, as it is more stable, helps minimize movement, reduces the first impact caused by belt retention, and avoids any risk of incorrect installation that could jeopardize the baby's safety. 50% of infant seats with seat belts have serious installation problems, while only 10% of those with bases do. So, another point in favor of the bases.
The third point to evaluate is the cost. A base makes buying an infant seat more expensive, so here the score should go to the seat belt. However, most bases can also be used with convertible seats for children up to 105 cm, which makes the purchase of the next child seat more economical, as you have already bought part of it (the base). For this reason, if we are looking for a base that can be used with a seat for a child up to 105 cm tall, the point goes back to the base.
In short, with a score of 3 to 0, acquiring the base is the best choice you can make. Hands down.