New Road Traffic Act – another step towards road safety
The reform, instigated by the Directorate General for Traffic, enters into force on March 21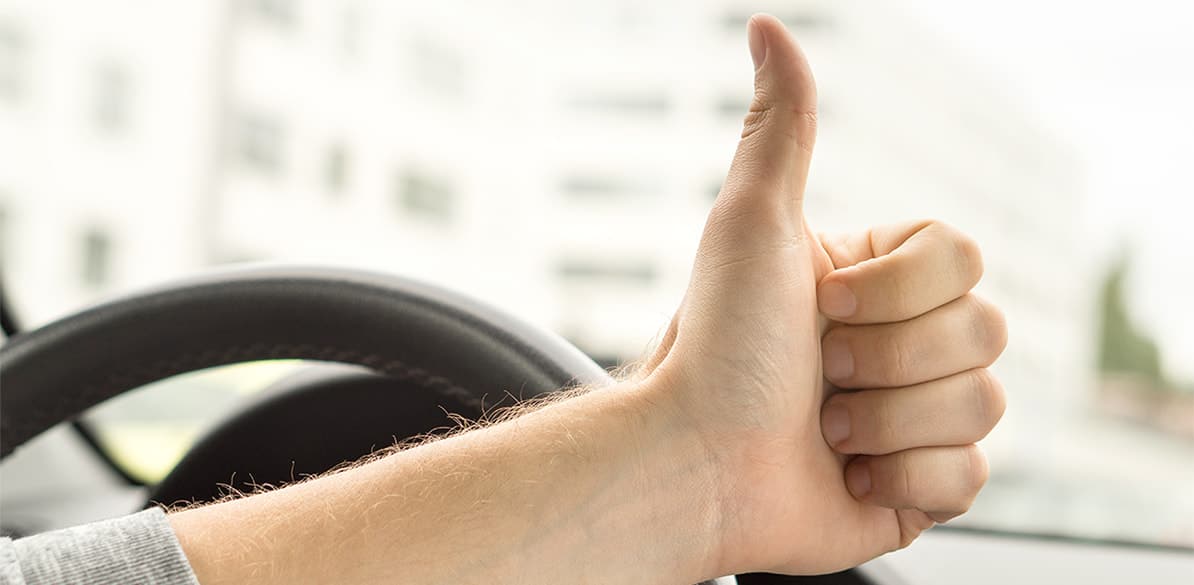 After many months of work, on December 20, 2021, Congress has finally passed the amendment to the consolidated text of the Road Traffic Act, which will go into effect on March 21, 2022.
This new Act is a step forward in the continuous drive to improve the safety of users of the public highway and adapt the law to new mobility scenarios. The goal is to regulate all vehicles that use the roads, not just motor vehicles, primarily by modifying the sanctions that lead to the deduction of points from driving licenses.
Apart from harsher penalties on the use of cellphones at the wheel and the removal of the margin of 20 km/h for overtaking maneuvers on regular roads, the new Act regulates other issues such as the use of seat belts, the overtaking of cyclists, and points recovery courses, and lays down new regulations for scooter users.
To find out how you should be using the public highway network, given below are the main details of this new Act:
Use of cellphones while driving. The new law is particularly harsh on distractions caused by cellphones, one of the most common causes of road accidents. The penalty for using a cellphone, held in your hand, while driving will rise to six points off your license rather than the previous three points, while the fine remains at 200 euros.
Seat belts and other protective elements. The penalty for failing to use a seat belt, or not using it properly, will rise from three to four points off your license, and the same applies to child restraint systems, helmets and other compulsory protective elements. The fine will remain the same at 200 euros.
Overtaking cyclists. The law increases safety for cyclists by making it mandatory, on roads with more than one lane in each direction, to change lanes when overtaking cyclists or motorcyclists. In addition, the penalty for overtaking a cyclist without leaving the mandatory minimum distance of 1.5 meters, thus endangering or obstructing them, increases from four to six points off your license, with the fine remaining at 200 euros. Drivers are also prohibited from stopping or parking in cycle lanes.
Use of alcohol and other drugs by young drivers. The alcohol limit for young drivers of any vehicle (mopeds up to 50cc, motorcycles up to 125cc, bicycles and other personal mobility vehicles) is zero, whether in blood or exhaled air.
Mandatory ignition interlock device (Alcolock). From July 6, 2022, all registered public transport vehicles must have this system installed and their drivers are obliged to use it.
Margin for overtaking. The allowance of an additional 20 km/h over the speed limit for cars and motorcycles to overtake other vehicles on regular roads is being abolished.
Radar detectors. The law prohibits vehicles from carrying mechanisms to detect radars or speed traps. Drivers may no longer use the excuse that they weren't using them. Just having this kind of device in the vehicle will incur a deduction of three points from the license and a fine of 200 euros. The use of speed camera jammers will continue to be sanctioned as before: six points off your license and a fine of up to 6,000 euros.
Ban on throwing objects from vehicles. The points to be deducted for throwing any objects that might cause accidents or fires, such as cigarette butts, onto the public highway or the immediate vicinity will increase from four to six.
Unification of the period of time for recovering deducted points. Two years without committing any offenses is the period of time that has to pass before a driver can regain their original license points. Taking an official course on safe and efficient driving can lead to the recovery of two points on your license. A Ministerial Order will set out the necessary requirements and the conditions that need to be fulfilled in this respect.
Helmets for scooter users. Riding scooters on highways and motorways and along pavements will be prohibited. In addition, scooter riders will be obliged to wear a crash helmet in accordance with the conditions laid down by the law.
Motorcyclists. The use of certified or approved wireless devices is authorized for use in the helmets of motorcyclists and moped riders, for communication or navigation purposes, provided that this does not affect driving safety.
Low Emission Zone restrictions. A new serious offense is being introduced, with a fine of 200 euros, for failure to respect driving restrictions associated with the implementation of anti-pollution protocols and low emission zones.
Cheating in exams to obtain a driving license. A fine of 500 euros is being introduced for the offense of using unauthorized communication devices during tests to obtain or recover a driving license or any other administrative authorization to drive, including collaboration or assistance with any such devices. In addition, the candidate will not be able to re-sit the test to get a driving license for at least six months.
Autonomous driving. For the first time, Spanish legislation makes reference to automated vehicles in various articles of the Road Traffic Act.
With this new Act, our roads are safer. Learn more, and make sure you abide by the new regulations. Do it for your own safety and that of everyone else.