Our Board of Trustees is growing in diversity and experience
Two new members of the highest decision-making body at Fundación MAPFRE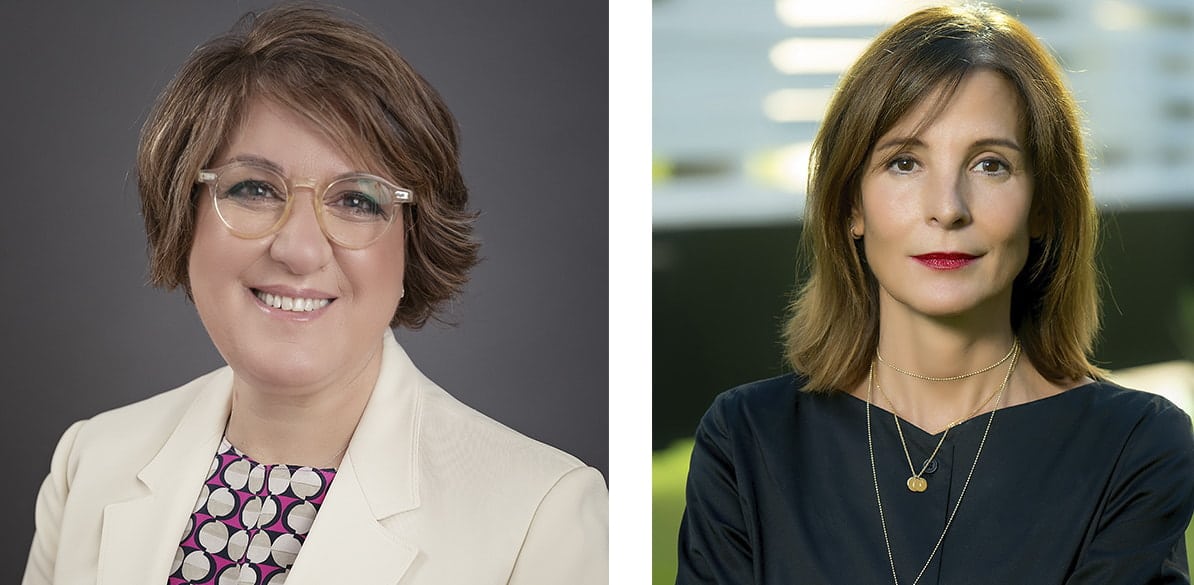 With each new member, our Board of Trustees, the body responsible for ensuring that the aims of our Foundation are fulfilled, is further enriched with their experience, vision and commitment.
At the meeting on June 25, the Board agreed to appoint Inmaculada Riera and Laura Ruiz de Galarreta, two women with distinguished professional track records and proven experience in different business spheres.
Inmaculada Riera brings institutional experience and knowledge of the public and private sectors, as well as an international outlook, while Laura Ruiz de Galarreta has considerable experience in the third sector and in communications, from both an institutional and media perspective.
Their inclusion in the highest decision-making body of Fundación MAPFRE also represents another step in our commitment to increase diversity in our institution.
To give you a closer insight into our new board members, details of their professional trajectories are given below:
Inmaculada Riera has a degree in Law from the University of Barcelona, with postgraduate studies in International Politics and Economics from the University of Florence (Italy), a diploma in Comparative Law from the University of Strasbourg (France), a Senior Management Business Program diploma from IESE, and a Foreign Exchange Market Diploma (London). Since 2015 she has been Director-General of the Spanish Chamber of Commerce and Vice President of the INCYDE Foundation (Foundation of the Spanish Chambers of Commerce). She also serves on the Board of Directors of ICEX.
During her professional career she has worked in various financial institutions and in the sector of economic, financial and business consultancy in both Spain and abroad, as well as lecturing at universities and academic institutions. She was also a member of the Spanish Congress of Deputies, representing the CIU party, for three legislatures.
Laura Ruiz de Galarreta has a degree in Communication from the University of Navarre and studied the Program for Management Development Program at ESADE Business School. She was a lecturer at the School of Communication of the University of Navarre and was responsible for the content of the first news website of a Spanish newspaper (El Mundo). In the course of her career she has worked in the fields of politics and communication.
She has served as Director-General for Women and as Director-General of Volunteering, Territorial Coordination, Social Emergencies and Social Promotion in the Community of Madrid. She has held various management positions at the Vocento Group and since 2019 she has been the General Manager of Taller de Editores, which encompasses the Vocento Group's magazines and supplements.