How should a newborn baby travel on different forms of transport?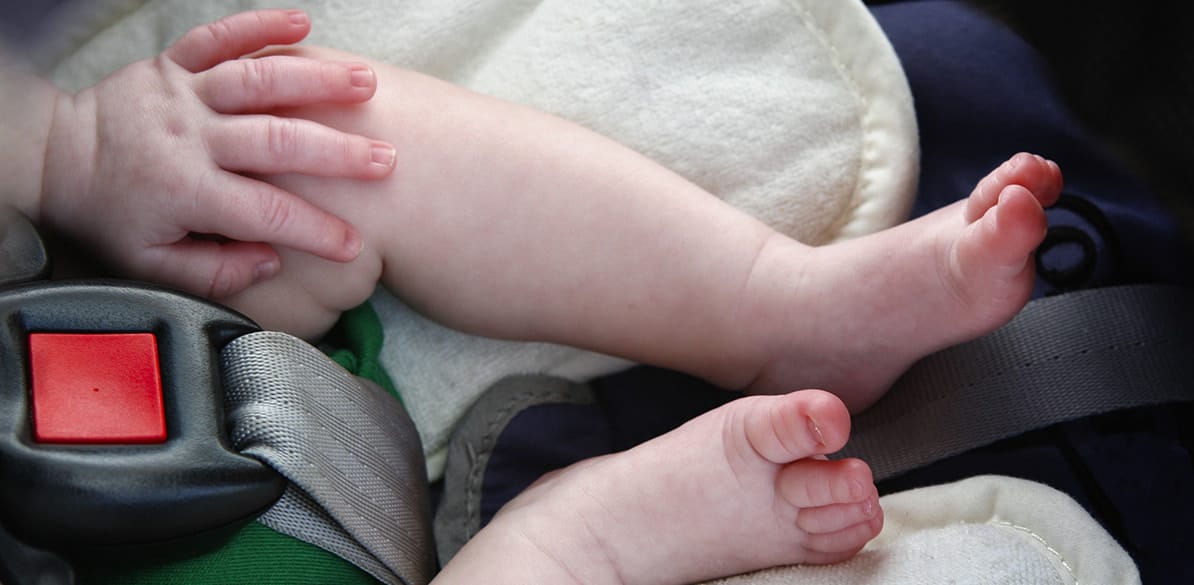 During the summer we tend to travel more and take car trips away from home more often. Regardless of the method of transport we choose,
the safety of our newborn babies
is of vital importance. Let's start with the most common type of transport, the car.
Child car seats for vehicles are probably the most important safety measure for children. The seat must be approved according to current legislation (ECE R44/04 and R-129, or i-Size) and be specifically designed for newborn or premature babies, given that they help to prevent up to 90% of all serious or fatal injuries that can occur in a road traffic accident.
The ISOFIX system helps to prevent installation errors so it is the most highly recommended option. As the child grows you should use a child restraint system suitable for the child's weight and height. And by law they should travel in a rear-facing position up to the age of nine months, although it is best to extend this period for as long as possible, even up to four years old.
An intermediate position between horizontal and vertical is recommended for optimal support. As you know, children should always travel in the rear seats, unless the vehicle doesn't have any, or the rear seats are already occupied by other children in child seats, or if child restraint systems cannot be used in them.
If you are traveling by train or bus, you will find there is a loophole in the law on this point for children under three years old. The law does not specify anything with respect to traveling with newborn babies by these modes of transport, given that they do not feature in the Regulation and nothing requires companies to equip their vehicles with adequate child restraint systems. However, you can use foldable and portable child restraint systems which, being approved, can be secured with three-point seat belts if the bus is equipped with them.
In the specific case of trains, it is not possible to use a child restraint system because the seats do not have seat belts. However, you can use a travel child restraint system if it has straps that mean you can secure it to the seat.
For airplane travel, in most cases it is not compulsory to use a specific CRS for children under two years old, but your child should be seated on your lap with a special seat belt to secure them. The best idea is to try to have them travel in a child restraint system. This will all depend on the airline company's policy in this regard. There are restraint systems expressly authorized for plane travel, and if the baby travels in a child restraint system, the airline can insist that the CSR is on the list of those authorized for use in aircraft.
General advice in summer for trips with newborn babies
Summer trips inevitably entail heat, and newborn babies are very temperature-sensitive. Therefore, wherever possible you should plan your trips and rest stops to avoid spending too much time inside the car, bus or train, or airplane (although this last option is the most complicated one).
With a baby on board, it's a good idea to stop every 90 minutes or every two hours so you can take them out of the seat and let them stretch, move around and shift position. You can also make the most of this break to change their diaper or clothing, or to feed and rehydrate them. It is a good idea not to feed the baby while in the car because it is difficult to get it seated in the right position.
Moreover, you should make sure the temperature inside the car is correct: neither too cold nor too hot. If traveling on public transport you may not be able to regulate the temperature to your liking, so you should be ready to position the baby directly beneath the air conditioning.
It is very easy for a newborn baby to suffer heat stroke, so you must take special precautions and make sure they are never left in a car or bus unsupervised. Make sure you have everything in a bag to hand to look after the baby, especially in terms of changes of clothing, wet-wipes, diapers, lotions and any appropriate toys for the journey.