Winners of the Fundación MAPFRE Social Innovation Awards
Twelve innovative, social and inclusive projects have made it to the grand final. Meet the winners.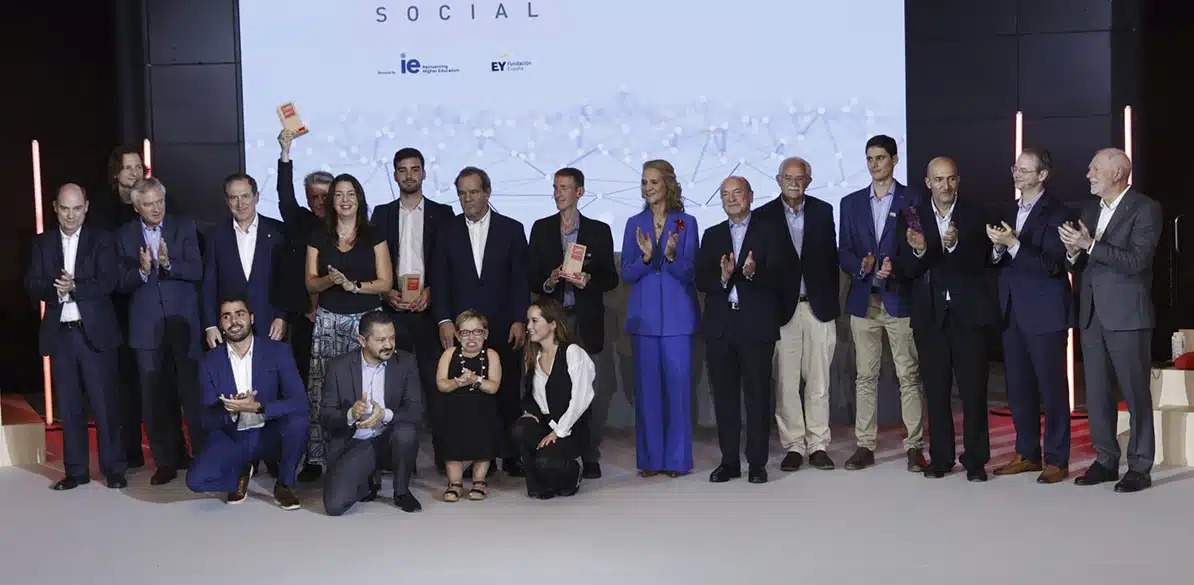 Once again, the adventure of our awards has come to an end. At the awards ceremony we got to know the finalists better and the panel chose the winners according to their potential for social impact, their technical and economic viability, and the skills and experience of the team.
Despite the fact that only three projects have won awards, one in each category, for us all twelve finalists are winners. As Antonio Huertas, president of Fundación MAPFRE declared in his speech, "Just for having developed innovation with others in mind, with social issues, everyone who submitted a project deserves our thanks and recognition. Your success is shared by the society that will benefit from your ideas and your social entrepreneurship."
But the rules of the competition must be followed and the three awards went to two projects from Spain and one from the United States. In their presentation, all of them spoke to us about their mission and social aspects:
Aceleradora Unoentrecienmil, a non-pharmacological therapy unit based on physical exercise that has been set up at Hospital Universitario La Paz in Madrid for children with cancer, has received the award in the improving health and digital technology (e-Health) category. For José Carnero, founder and CEO, "Our mission is for all children with cancer to be able to choose this "sports recipe" and move forward, while mitigating the side effects of their treatment and improving their quality of life in the short, medium and long term. The potential impact is for 100% of the child cancer patients in this country to receive this therapy."
In the Silver Economy category, the winner was the Spanish startup LUP. Eneko Calvo, its co-founder, told us about how they got here, "We came across a technology, a computer viewer, and we saw that it had great potential to generate a positive impact on society. After months of analysis and exploring different realities, we identified a major recurring problem: reading. Many people, for different reasons, find it difficult to read and that was why we founded LUP, to make it easier for them to read."
In the Sustainable Mobility category, the award went to the US company TASL, which stands for This App Saves Lives. The app rewards people who do not use their cell phones behind the wheel with points that can be redeemed for discounts at fashionable brands and restaurants. At the ceremony, Ryan Frankel, founder and CEO, stated that "In a society that is increasingly addicted to technology, initiatives like TASL are necessary. Reducing traffic accidents is everyone's job, and through gamification, users are more motivated not to pick up the phone while driving."
The event also featured speeches by the Spanish Secretary General for Innovation, Teresa Riesgo, and the Ibero-American Secretary General, Andrés Allamand, who was one of those entrusted with presenting the awards, together with the President of Fundación MAPFRE, Antonio Huertas, and the President of IE University, Santiago Íñiguez.
Our awards, which help millions of people to grow and improve their quality of life, have once again become a benchmark in the social innovation ecosystem. The sixth edition, to which 347 projects were submitted, an increase of 70% over the previous year, reaffirms our commitment to people-oriented entrepreneurship with a clear commitment to sustainability.
The success of this call encourages us to start working on the next one straight away. We invite you to follow the seventh edition of the awards from October onwards!