Would you rather face zombies or a reckless driver?
The Look Both Ways program launches a road safety commercial contest for high school students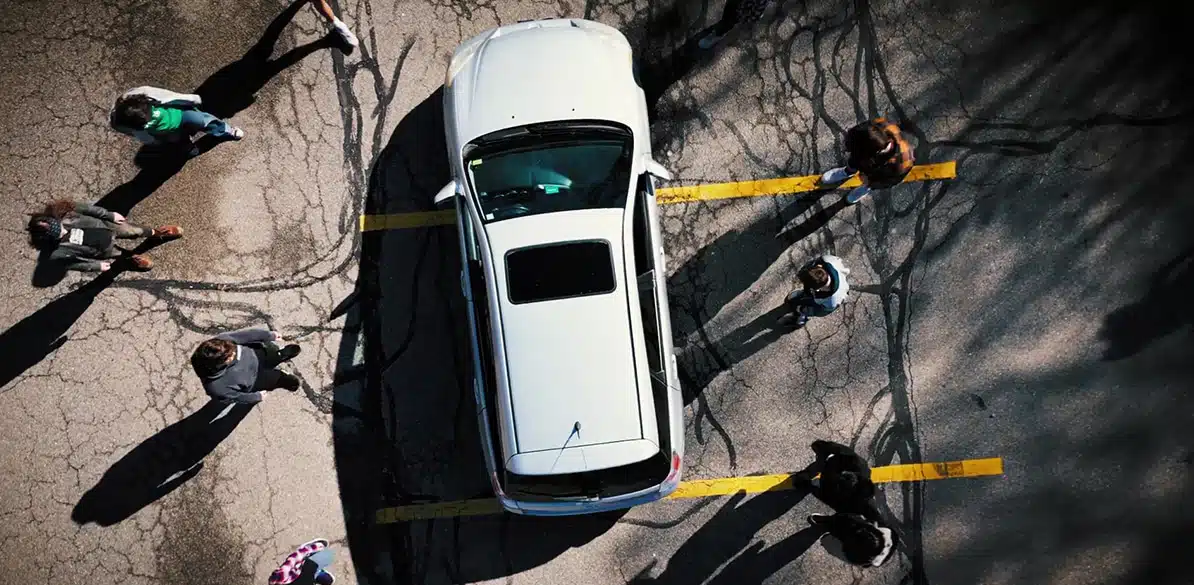 In a post-apocalyptic world, two young people, pursued by zombies, manage to reach their car. This is their only chance to escape, but when the driver turns his key in the engine, he starts to behave in a way that is unacceptable in terms of road safety. His companion is clear about this: faced with the choice between the threat from the outside and a reckless driver, she opts for the zombies.
This is the script for the winning commercial in the Look Both Ways contest. The winning team, from Northbridge High School, worked with a professional advertising agency to produce the ad, which will air on online and television channels in the State of Massachusetts. In addition, the winning school received a prize of $3,000 to be invested in promoting road safety education.
This contest is based on the idea that there is no better way to reach young people than through their peers. They are the most appropriate voice for getting life-saving messages across to their classmates and friends.
On this occasion, led by their teacher Kevin Newton, the Northbridge High School students who brought this road safety message to life were Payton Brooks, Brenna Duda and Caramia Pozzi, who showcased their creative mindsets committed to making their communities safer. You can follow the production process of the commercial in this video.
More than 15 percent of the incidents that occurred in the State of Massachusetts in 2023 involved young drivers. And in Northbridge this figure rises to 33% of crashes. If all drivers avoid distractions and comply with the rules of the road, in every state, in every community, fewer lives will be cut short and fewer families and friendships will be shattered.
Contrary to what the driver in the ad, "Future, what future?" thinks, initiatives like this one that drive home the message of road safety show young people in Massachusetts that they have their whole lives ahead of them.
Slow down, buckle up, and look both ways.