Do you have a bar, a terrace or a restaurant? Welcome to the new reality
When it comes to opening your restaurant or bar, you must take every precaution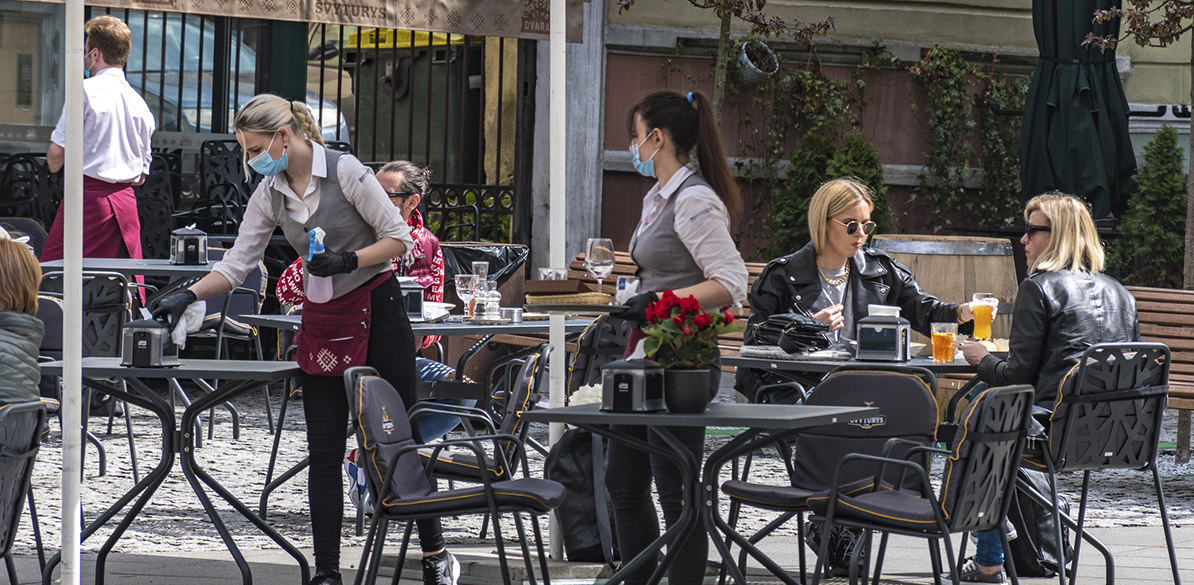 Although it seems that we are returning to a certain normality, the situation we are experiencing still requires us to be very cautious. We are obliged to be responsible and comply with the recommendations given by the authorities and experts.
With the opening of bars, restaurants and take-away and home-delivery services, the number of gatherings is increasing, but the risks must be minimized. With the aim of protecting your customers, from Fundación MAPFRE, Facyre and SEMES, we have prepared information to help you to establish the appropriate rules for your business. The videos give recommendations for the general public and we also provide you with posters to put in a visible place in your establishment as a reminder for both employees and customers.
Download for free the materials we have prepared for your business:
Wash your hands thoroughly, the most important precautionary measure
Throughout the pandemic, epidemiologists and health authorities around the world have stressed the importance of washing ones hands very well. This simple, everyday gesture is an important precautionary measure against the coronavirus as long as it is done correctly. Point out to your customers the need to wash their hands and to do it correctly, we have prepared a computer graphic with the steps to follow.
In your bar or restaurant, take precautions
COVID-19 has changed many of our habits and taking precautions establishes what is advisable or not advisable when in a restaurant. It won´t be easy for your customers to say goodbye to sharing dishes, or trying somebody else's meal. Let alone always keeping the right distance. Help them to not forget the basic precautionary measures and to follow your recommendations.
Precautionary measures for a take away service
If you prepare take-away food on your premises, you have to follow some precautionary measures. Clearly sign where customers have to pay and where they pick up the food. Mark the distances if there are queues when picking up the orders and follow all the hygiene recommendations for the premises. Protect your customers and employees. We are all responsible.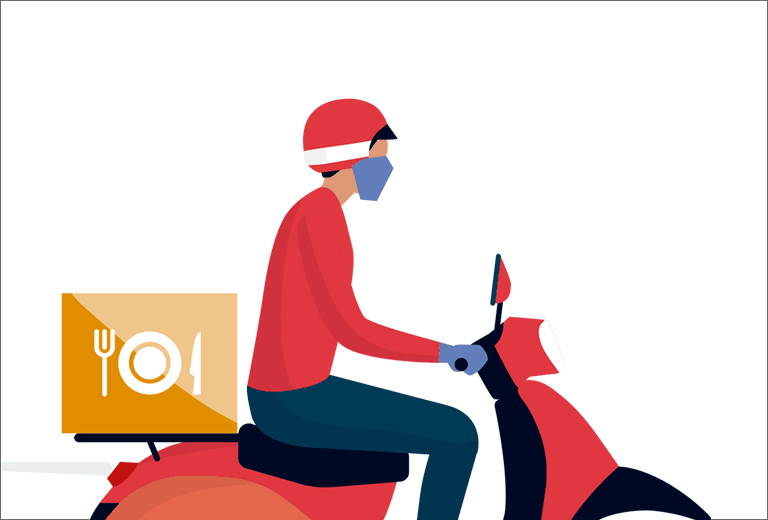 Food delivered to your home, safely
If your customers don´t want to cook or go out, another good option is ordering home delivered meals. Just choose your meal and call for it to be delivered. However, many of us have doubts. Is it safe? Home delivery companies must take all appropriate health and safety measures and protect workers with the necessary equipment.