Support for hospitals in Colombia
We have supplied medical equipment and medical supplies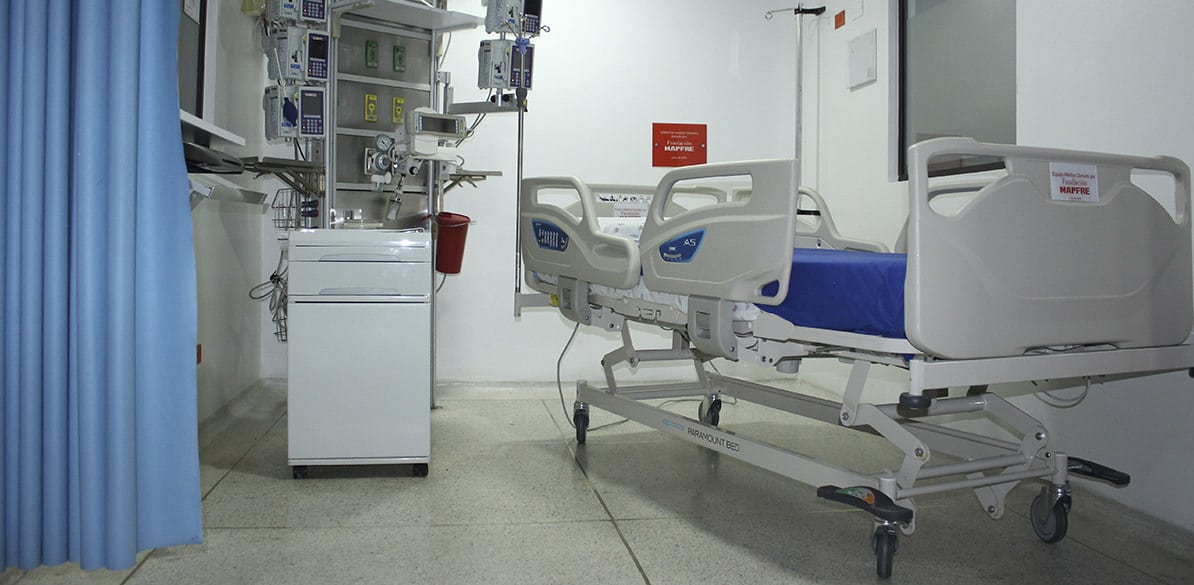 The Fundación MAPFRE Pavilion at the SHAIO Clinic in Bogotá is the result of the close collaboration we have established with Fundación SHAIO, a highly prestigious entity in this country. The clinic has increased its operating capacity to 30%, by adapting its facilities, expanding services such as the Emergency and Intensive Care Rooms, which will be critical for caring for COVID-19 patients.
We have collaborated in this initiative to convert part of the hospital's rooms and clinic outpatient rooms in Intensive Care Units to be able to care for as many people as possible. We gave this ICU with the necessary equipment, high complexity machines for assisted mechanical breathing, electric beds, vital signs monitors and emergency stretchers so that COVID-19 patients can receive the best treatment.
We have also donated medical material to two hospitals in Tumaco and Bogotá. This donation is made through the Oficina de la 1ª Dama to provide hospitals with screens, gloves, shoe protectors, surgical caps, gowns, N95 ventilators with valves and masks.
To reinforce the measures in our hospitals, we have donated five ventilators to the University Clinic of La Sabana, and in collaboration with various Spanish companies such as Banco Santander, BBVA and SACIR we were involved in the assembly and delivery of a field hospital that will have a capacity of 70 hospital patients.
We are also targeting the most vulnerable sectors of the population with the supply of hygiene and biosafety kits in collaboration with the Alliance for Solidarity organization to high-risk areas such as Buenaventura, Quibdó, Soacha, Tumaco and Cauca. Through ABACO (Colombian Association of Food Banks) we have delivered emergency food kits that feed a family of four for one month, including basic protective and hygiene products to protect them against COVID-19.
We support initiatives that help to mitigate the consequences of this pandemic in our society.