Medical and protective equipment for hospitals in Honduras
We support healthcare professionals in the treatment of COVID-19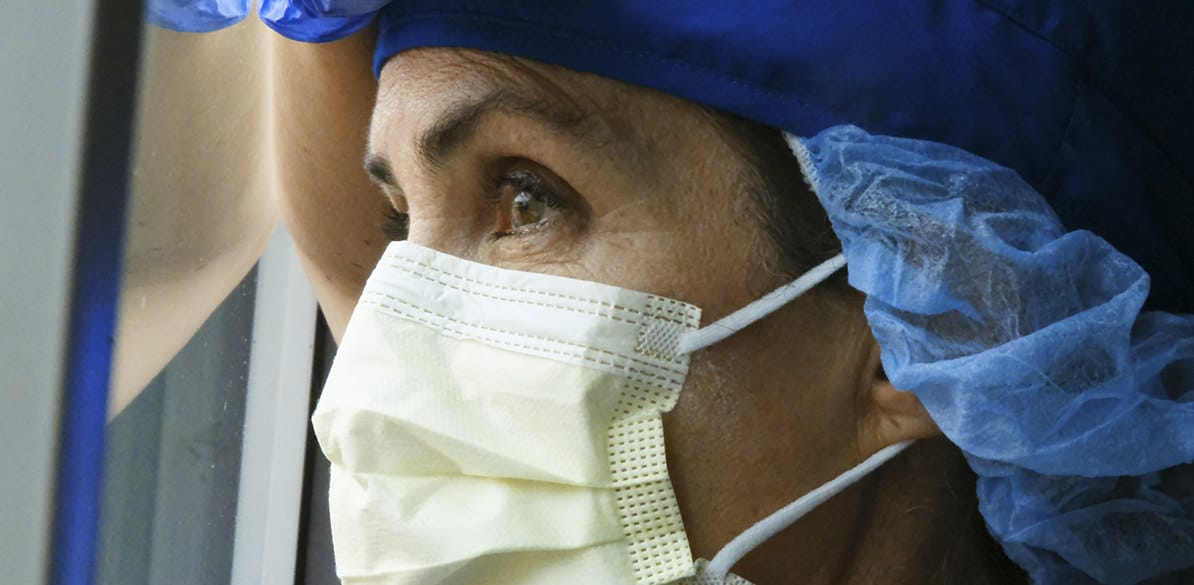 We support the health system and its professionals in the fight against COVID-19. To this end, we provide them with the necessary means to fight the pandemic and save lives.
We contributed to the purchase of personal protective equipment for doctors which was donated to the Medical Association, the María Hospital, and the Secretary of State. The donation consisted of the purchase of 27,000 surgical caps, 150,000 surgical masks, 27,180 KN95 face masks, 1,580 face protection screens, 6,000 protective goggles, 1,250 boxes of latex gloves, 14,000 surgical gloves, 2,800 surgical gowns, 10,500 shoe covers, and 6,114 biosafety suits. We also donated protective material (caps, gowns, biosafety suits, goggles, face masks, gloves, shoe covers, etc.) to the Atlántida Hospital in the city of La Ceilán and two hospitals in the northern area of the country, while nine health centers in the south received medical supplies such as face masks and gloves for protecting their healthcare staff.
With the Apoyo H. Escuela Foundation we supported the construction of a pavilion for caring for COVID-19 patients. Through the Medical Association of the Leonardo Martínez Hospital we are collaborating in the implementation of a new ward for looking after medical personnel in need of care, whether they be doctors, nurses, healthcare workers, etc. Our donation includes six sets of equipment made up of Airvo machines, monitors, beds and lecterns, plus 11 infusion pumps.
We also collaborated in implementing a mechanical ventilation and air-conditioning system in four COVID-19 wards of the El Tórax National Cardiopulmonary Hospital. This center has been appointed by the government as the center of reference during the crisis in Tegucigalpa. The ventilation system treats and filters the air in wards to avoid increasing the patients' viral load (hence worsening their clinical condition) and also helps to reduce healthcare workers' exposure to the virus.
We have also donated medical equipment (infusion pumps, portable electric aspirators, monitors and ECG machines) to the Mario Catarino Rivas Hospital in San Pedro Sula.
With the help of our volunteers, we delivered emergency kits containing food and biosafety equipment to 600 families in Villanueva and La Lima.
With these actions we are supporting society in this healthcare crisis.
Together we will succeed in defeating the virus.