What is in the Practicooking Fridge?
We reveal our biggest secret: good organization and fresh products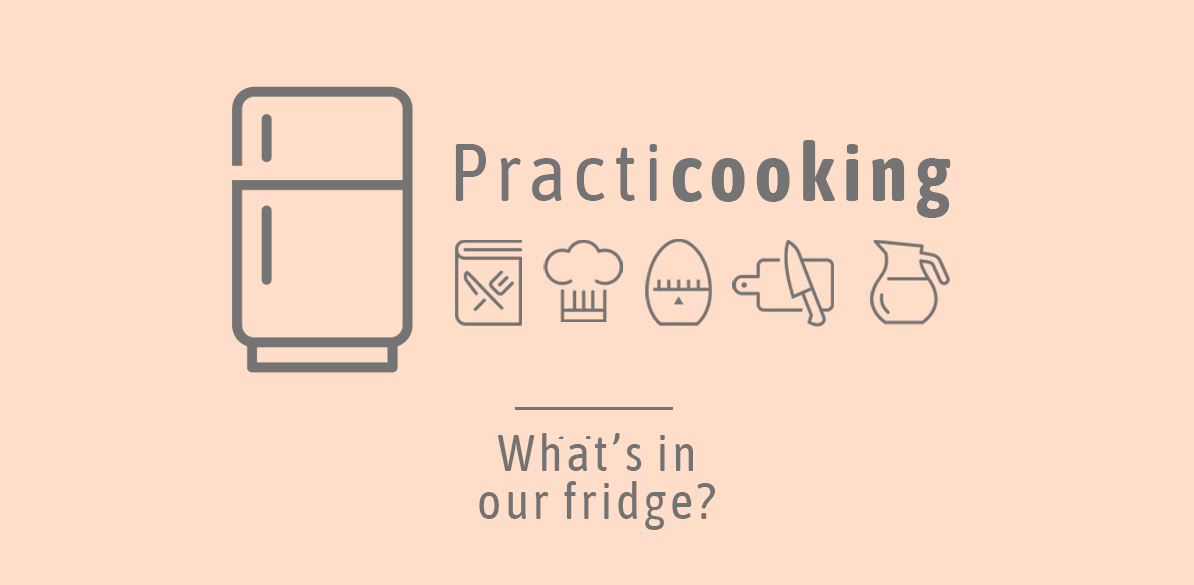 When cooking, above in all in a house with children, a little bit of organization beforehand and a well-stocked pantry can be of great help if you are in a bind. All of us have our little tricks and we know how to make the most of our food for our weekly lunches and dinners but are we really ensuring our children have a healthy and balanced diet?
We know that canned food and ready-made meals can be a lifesaver on certain occasions but the basis of our diet should be fresh foods. Let's not forget that going to the supermarket is also a fun activity for children.
In Practicooking we follow the instructions of chefs Dani García, Ricard Camarena and Daniel del Toro and these are the basics we should always have in our fridge:
Turkey breast
Soft cheese (Queso fresco)
Havarti cheese slices
Iberian or bait ham
Fresh cream
Milk
Chicken eggs
Quail eggs
Vegetables such as:
Vine tomatoes
Cherry tomatoes
Zucchini
Eggplant
Pumpkin/squash
Celery
Small microwaveable potatoes
Green asparagus
Mushrooms
Lettuce
Trocadero lettuce
It is also good to always some of the following in your pantry:
Crab sticks
Sour cream (great for soups, and even adds a nice note to pasta)
Pastry
Mozzarella balls for salad
Dried pasta (macaroni, spaghetti and quick cooking lasagna sheets) preferably integral
Cereals and pulses (lentils, garbanzo beans, rice, basmati rice to sauté)
Peas
And canned goods (whole natural tomato, tomato sauce, palmettos, white asparagus, sweetcorn, piquillo pepper)
You will be able to prepare meals that your children will love and to teach them to discover and travel through tastes, textures and smells. Take care of yourself, enjoy eating well.
Now you know what is inside our fridge But have you looked at what's inside your own?
Practice health. Join #Practicooking.