Reversing and 360° camera
Rear camera with 360º rotation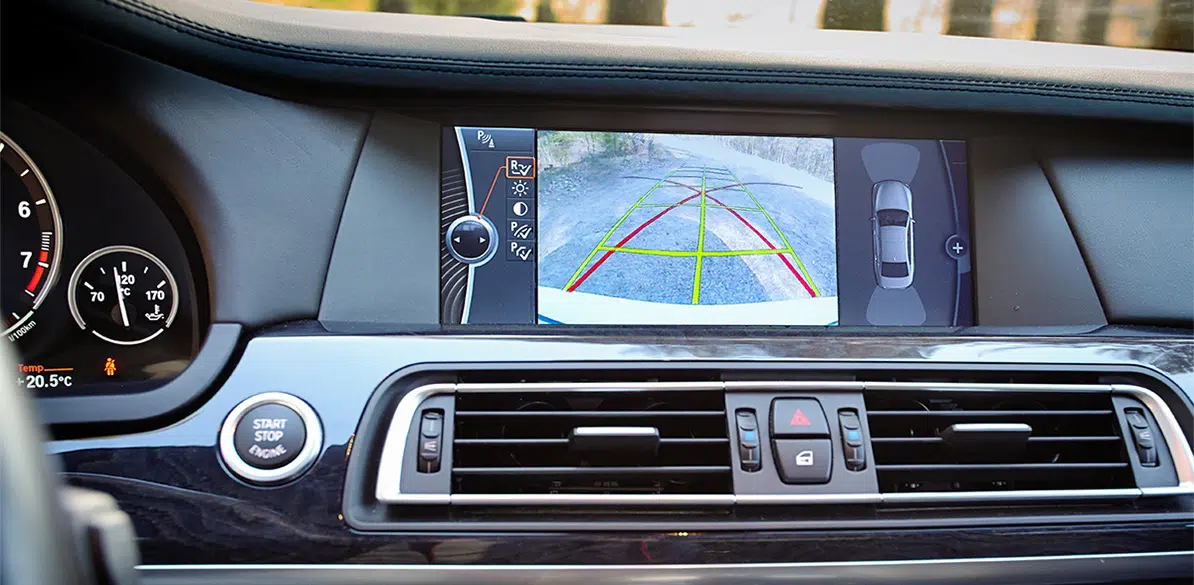 Objective
To provide the driver with a better view of their surroundings, whether for parking, reversing or maneuvering in spaces with poor visibility.
How it works
The reversing camera is activated when the vehicle is put into reverse gear and is monitored on the screen, which displays either the image only, or with guiding lines that can be adjusted to the vehicle's course, depending on the turning of the steering wheel.
The reversing and 360° system receives the images from cameras positioned around the edges of the vehicle and sends them to the control unit. There they are processed and simulated into a top view of the vehicle, which is then shown on the display.
Components
Rear view camera.
360° vision system: consists of four cameras around the vehicle:

One at the front (grille).
One at the rear (tailgate).
Two located on the sides (exterior rear-view mirrors).
Display screen.
Control unit.
Speed sensor.
Collisions avoided
Collisions with objects when reversing.
Small collisions when maneuvering in reverse gear in low visibility environments.
Collisions when reversing.
Cost
This system is included as optional or standard equipment in both the mid and top ranges. In some cases it is included in a pack with other systems so, depending on the manufacturer, the cost will vary. The rear view camera can range in price from 200 to 1000 euros and the 360º vision costs from 500 to 2,000 euros.
Mandatory
In Europe it is not mandatory to equip vehicles with this system, but in the United States this has been compulsory since 2018.