Motorcycles in Madrid are in a Situation of Anti-pollution Alert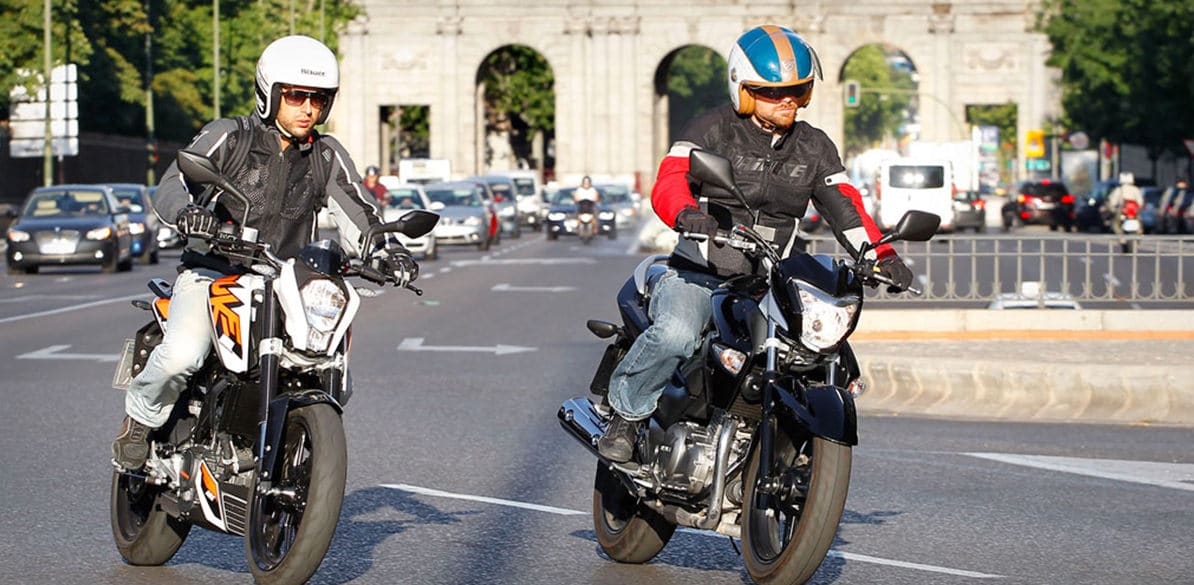 Pollution in big cities is becoming a problem that is increasingly pursued by the authorities of the European Union.
City councils such as those of Madrid or Barcelona feel pressure to take measures that reduce the levels of pollution especially when the weather factors contribute to the concentration of gases and the increase of data to dangerous levels for human beings.
The Madrid City Council has an action protocol in the event of an emergency due to high pollution levels. One of the measures they included for stages 3 and 4 of these levels was the restriction of traffic even though the previous municipal government of Ana Botella (PP) excluded motorcycles from this prohibition. Nevertheless, the new town council led by Mayor Manuela Carmena (Ahora Madrid – Now Madrid) decided to modify this point, also prohibiting the circulation of motorcycles in these conditions.
Criticism was immediately made. The riders and manufacturers of motorcycles, scooters and mopeds precisely see the two wheels as a real alternative to the private car in environmental terms and believe they have been handled wrongly.
In a study, the City Council proved that motorcycles represent 8.8 percent of traffic in the capital city and only entails 0.2 percent of the nitrogen dioxide (NO₂) as compared to almost 70 percent of the cars when these concentrate 72 percent of traffic. In other words, they contribute 348 more times to NO₂ emissions than do motorcycles.
Also, there is another report by the Madrid City Council in 2010 which states that "the replacement of 9 percent of the passenger motorcycle fleet would lead to a reduction of 7.3 percent of the nitrogen dioxide and 4 percent of the total emissions of nitrogen oxides (NOx)".
Even from the European Parliament, in its White Paper on Transport, "the role that motorcycles can play to alleviate mobility-related problems is noted". This would also positively affect the levels of pollution in cities.
Therefore, is treating motorcycles like cars a good measure against pollution? We will see if the Madrid City Council confirms or decides to go back on modifying the protocol.