A home for 54 children in Mar del Plata, Argentina
Aldeas Infantiles SOS creates family groups in which children can reach their full potential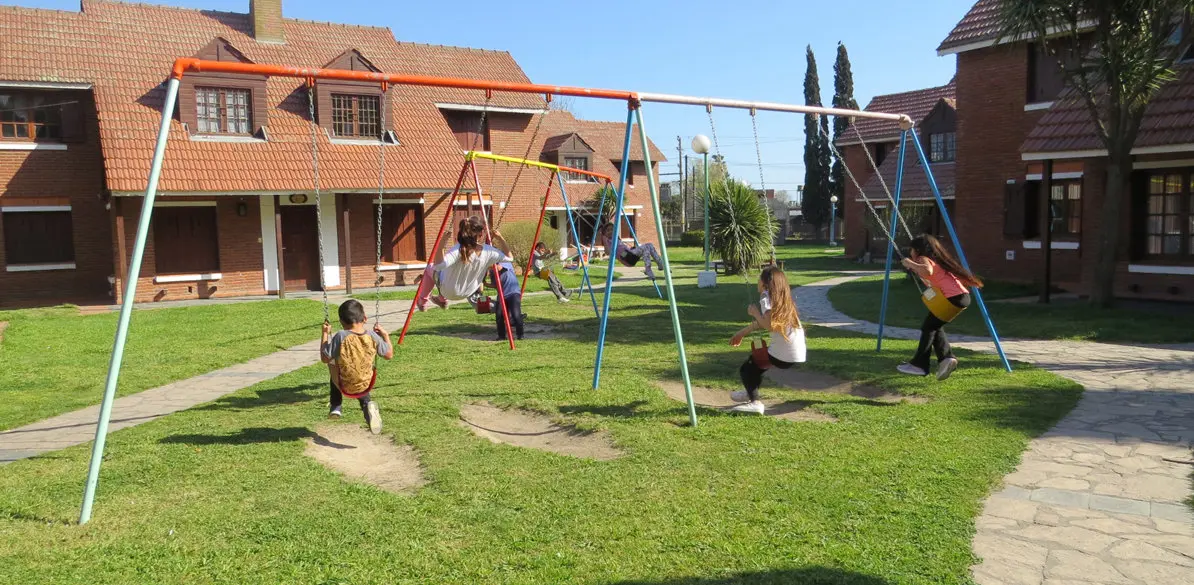 In Argentina, poverty affects a third of the population every year and severely damages children and young people's chances to develop.
This situation, along with cuts to the budget for children's needs in the province of Buenos Aires has led to more and more violations of children's rights.
In Mar de Plata the Aldeas Infantiles SOS organization provides a protective environment for these children who are either homeless or come from low-income, broken homes. The children live together in homes designed to accommodate them. Each family group is comprised of groups of 6 to 9 children of various ages. In each house a carer looks after them and is responsible for their individual development. They also give them affection and offer them protection.
A team including a social worker, two family counselors, two youth facilitators, an administrative assistant and a program director work together with external professionals and the local authorities to help take care of each of the children. In this respect, the work that Aldeas Infantiles carries out with families in order to enable children to return to the family unit is extremely important. If this is not possible, they try to find foster families or, where appropriate, the children are looked after until they are able to live independently.
The children also receive good food in the homes, they are taught proper hygiene and are supported in staying physically healthy. They also encourage the children to work on the skills needed to learn a trade which will enable them to become independent and economically self-sufficient in the future.
Aldeas Infantiles takes care of the comprehensive development of children, offering them a home and plenty of opportunities for the future.