Education kicks off with Fundación F.C. Barcelona
Socio-educational development of young people through sports in Brazil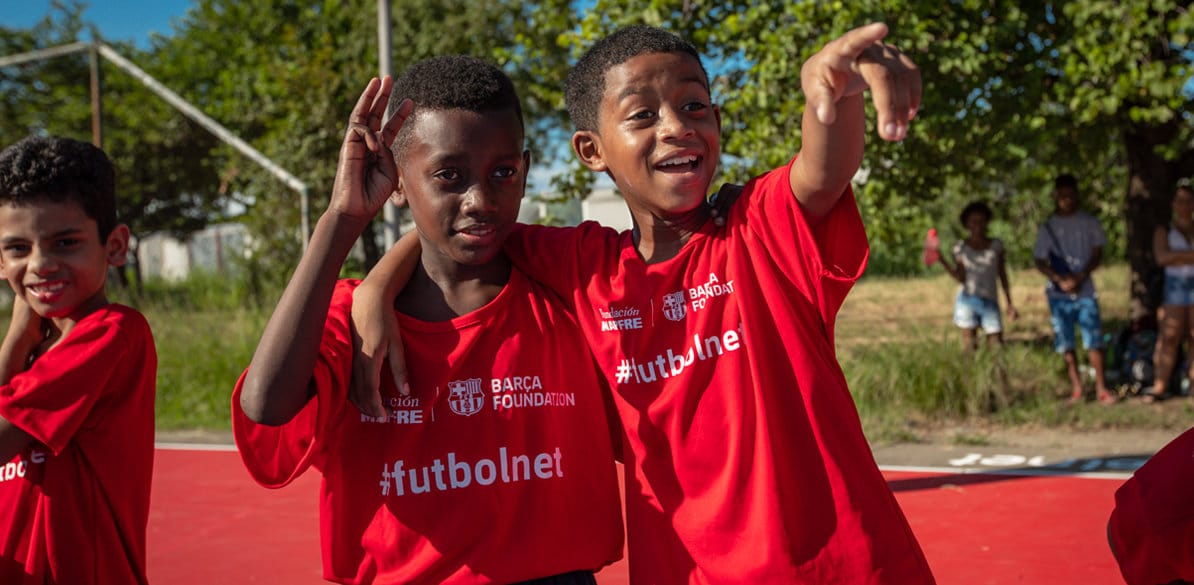 Fundación Fútbol Club Barcelona, which has been supported by Fundación MAPFRE since 2011, works on the socio-educational development of 3,100 minors and educators through sports in Brazil, in the cities of Praia, Rio de Janeiro and Sao Paulo.The goal is for children and young people to have the opportunity to control their behavior in an empowering experience where positive relationships are reinforced and they experience the values linked to sports.
FutbolNet involves playing a game of football in three parts with three basic rules that have specific objectives in mind: there is no referee, meaning that conflict resolution is encouraged among participants, the teams are mixed in terms of gender, disability, abilities, backgrounds, etc. and as everyone takes part, this helps foster social inclusion. Sessions involve a maximum of 25 participants. They all attend two two-hour sessions per week for at least six months.
FutbolNet is conceived as an agent of change, the idea is for the educator to establish a trusted environment that enables each student to be themselves and to voice their concerns.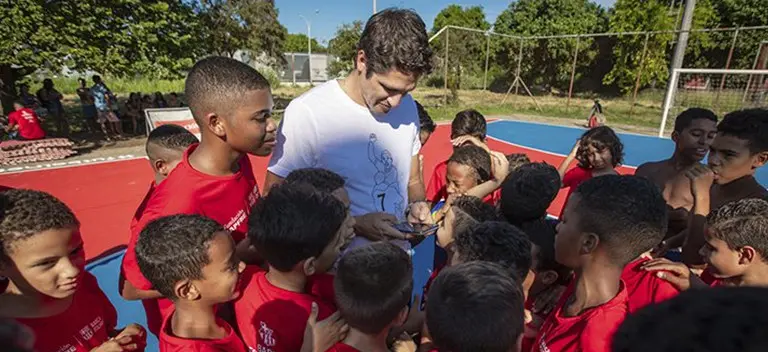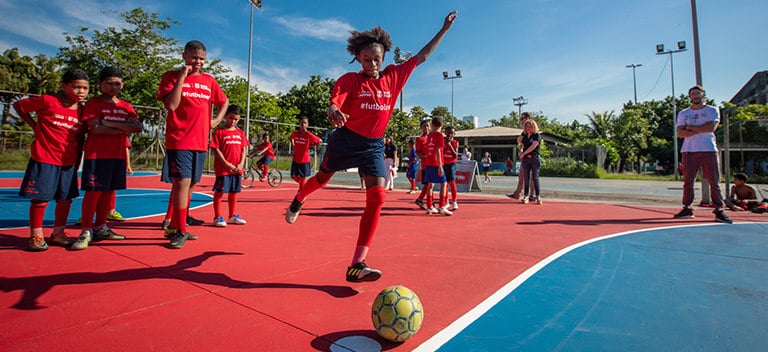 Fundación FC Barcelona has been working since 1994 on the basis of their experience in sports and the values they have learned. It promotes a course of action focused on conveying positive values to children and adolescents by harnessing the practice of sports as a way of promoting healthy and stable development.