Safe spaces for children from 1 to 5 years old
Fundación Sembrar and Cesal offer childcare for children while their mothers are working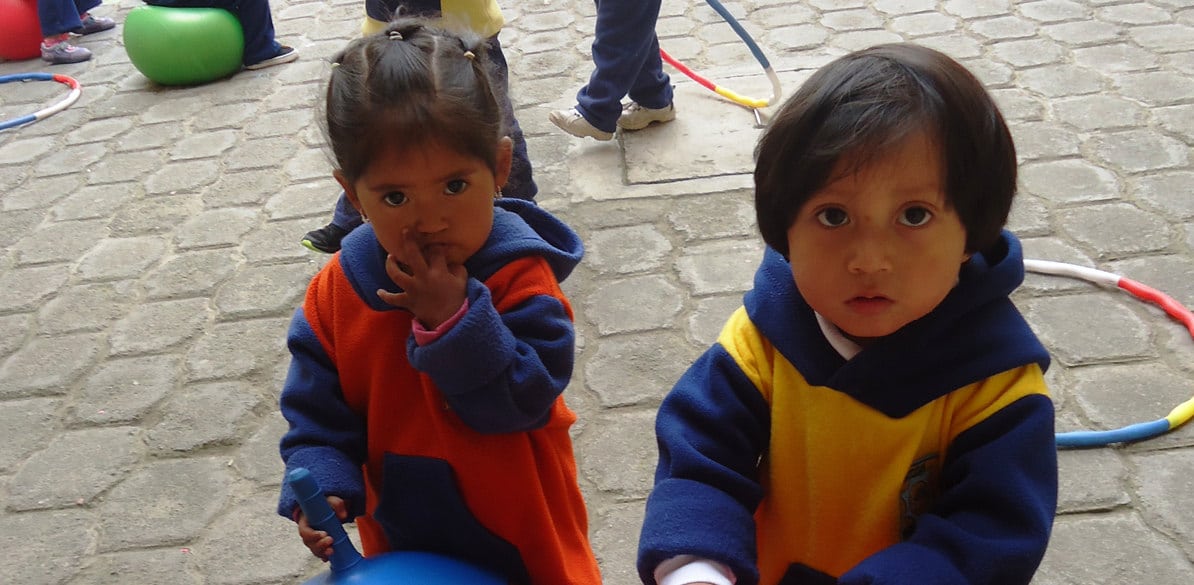 The majority of families in the Pisulli and La Roldós neighborhoods in the Ecuadorian province of Pichincha are dysfunctional ones. The women are left to bring up their children alone and are the only source of income for their family.
These mothers end up having to leave their children on their own in order to go out to work, and this has a detrimental effect on their children's emotional and educational development as well as the associated risk of leaving them alone or on the streets for extended periods of time. Fundación Sembrar, through its preschool program PELCA, the Centro de Desarrollo Infantil Ojos de Cielo (The Ojos de Cielo Development Center) and the Espacios de Familias de Desarrollo Infantil EFDI (Childhood Development Family Spaces), provide 163 children and 149 families with a clean, safe and suitable space for their development while their mothers are out at work.
If the young children from 1 to 5 years old have someone at home to look after them, through fortnightly workshops the project offers their mothers training on how to educate their children in their own homes.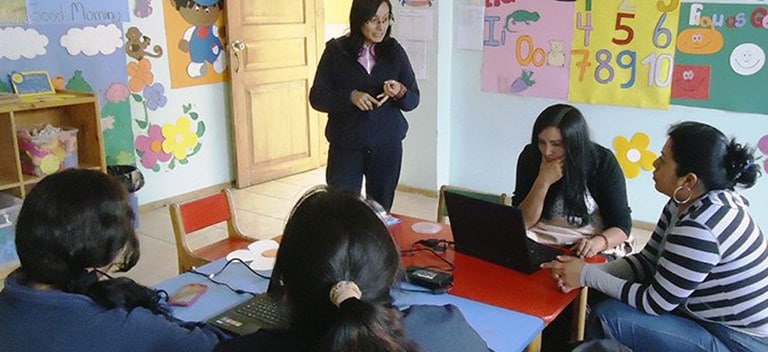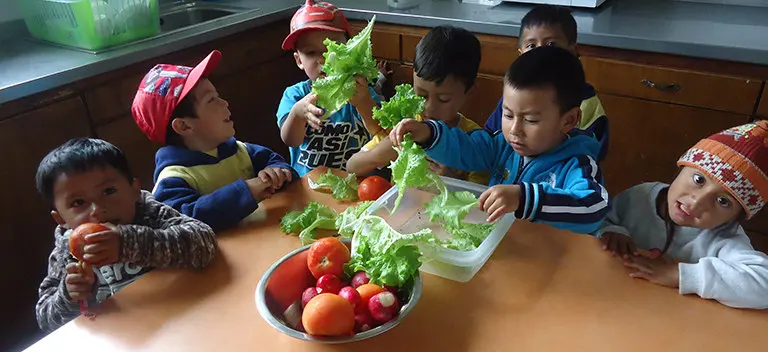 Thanks to this project, children are no longer being exposed to critical environments and situations that are detrimental to them and which put their balanced development at risk. They also receive healthcare, proper nutrition and education.