ALDEAS INFANTILES SOS Honduras supports vulnerable young people through their adolescence
The youngsters will in turn become mentors for other colleagues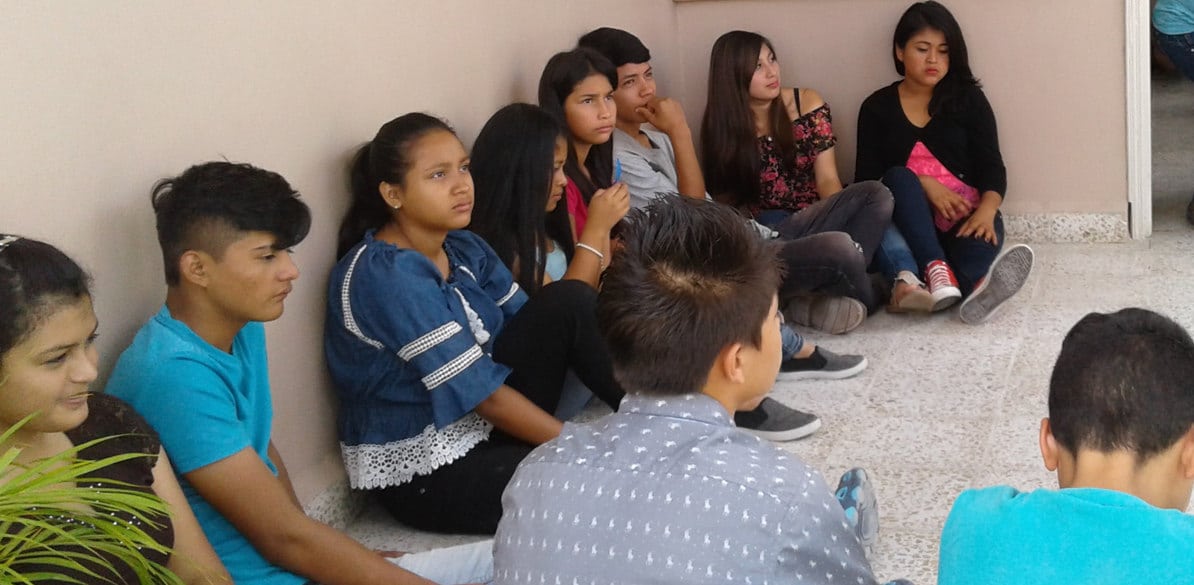 Aldeas Infantiles SOS Honduras works for the self-sufficiency of young people at risk of exclusion in Honduras with the support of Fundación MAPFRE through the project "Youth initiative for the promotion of self-sufficiency", which is being developed in different locations in Honduras.
The goal of the project is toease their transition process towards self-sufficiency  by means of a number of different alternatives which cater to the needs and interests of the young people taking part and to support them on this journey within a framework of respect and freedom.
 Activities are organized to encourage adolescents and young people in the community to take part in the educational activities that enable them to become positive mentors for other young people involved in the project.
During this stage the organization works with two main activities, the first consisting of a Youth Club in every town where Aldeas Infantiles SOS is present, where the beneficiaries work on topics such as rights, gender, changes that occur in adolescence and life projects.
The second activity, which involves a Youth Counselor, promotes actions which encourage the development of personal skills and employability through new technologies: training processes in robotics and software development, an employability platform and laptops for the community.
Aldeas Infantiles SOS Honduras is an NGDO which works for the children's right to live in a family. The organization is dedicated to preventing the loss of family care of children and when it is lost, they offer them alternative care and work tirelessly to get the children back into their families and communities whenever possible or they help them find alternative family living arrangements.
On the other hand, and also with the collaboration of Fundación Mapfre, Aldeas Infantiles SOS Honduras is developing the project "Youth training and guidance for community entrepreneurship", which aims to promote the entrepreneurial spirit of young people between 15 and 18 years of age.
The project aims to provide these young people with the necessary training to develop their skills and offer them different alternatives to support their inclusion in society.This initiative aims to strengthen the skills of young people related to employment and entrepreneurship, as well  to make them benefit from learning from former participants in the program.
Aldeas Infantiles SOS is a child support international organization founded in 1949 in Imst (Austria) and with presence in 134 countries. The organization is a member of UNESCO and an adviser to the UN Economic and Social Council.