We are working with the Portofranco association in Italy to fight educational, food and health poverty
Educational problems are often the tip of the iceberg of other more serious and deeper problems.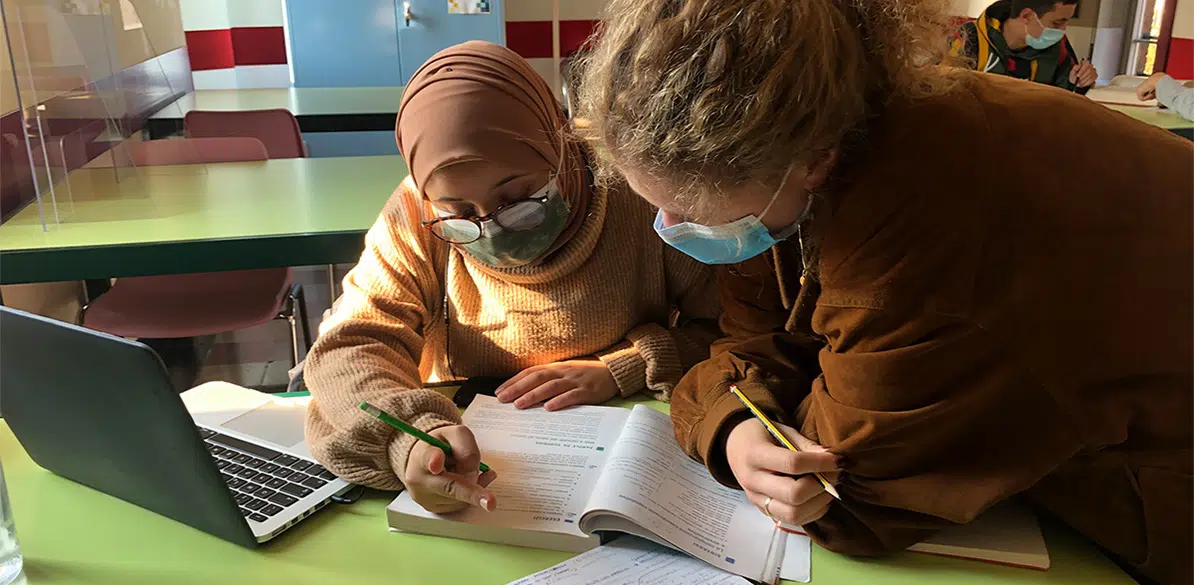 Portofranco is a school support center that has been operating in Italy, specifically in Milan, for many years and that, every year, meets the needs of more than 1,200 students, both Italian and from abroad. Through its 300 volunteers, including retired teachers, professionals and university students,
the organization provides free homework and remedial tutoring to children with financial and digital difficulties
or who are hampered by loneliness and social isolation. This organization helps students and their families to fill the gaps inevitably created by distance learning and financial difficulties. Thanks to its support, students regain interest in studying and improve their learning capacity. The Growing Together program is structured around four lines of action:
Planning of activities, follow-up and evaluation:: in this phase, project control, monitoring and evaluation mechanisms are established. Both Portofranco and Fundación MAPFRE agree that only what is measured can be improved, and therefore we use ad hoc questionnaires to evaluate the social impact of the project. 100 children benefit from this action.
Educational tutoring: motivation and strengthening of basic abilities (school support) to regain skills, increase self-esteem and improve their relationship with adults.
Women for hope: this is a literacy and socialization course for foreign women that uses games as its main tool. The expected results are improved knowledge of the Italian language and integration. 10 women attend this course each year.
Family support: this action provides food and health support to 20 families living in poverty.