UAPEP focuses on education to transform the future
The "An Investment in the Future" program educates future leaders of change in Mexico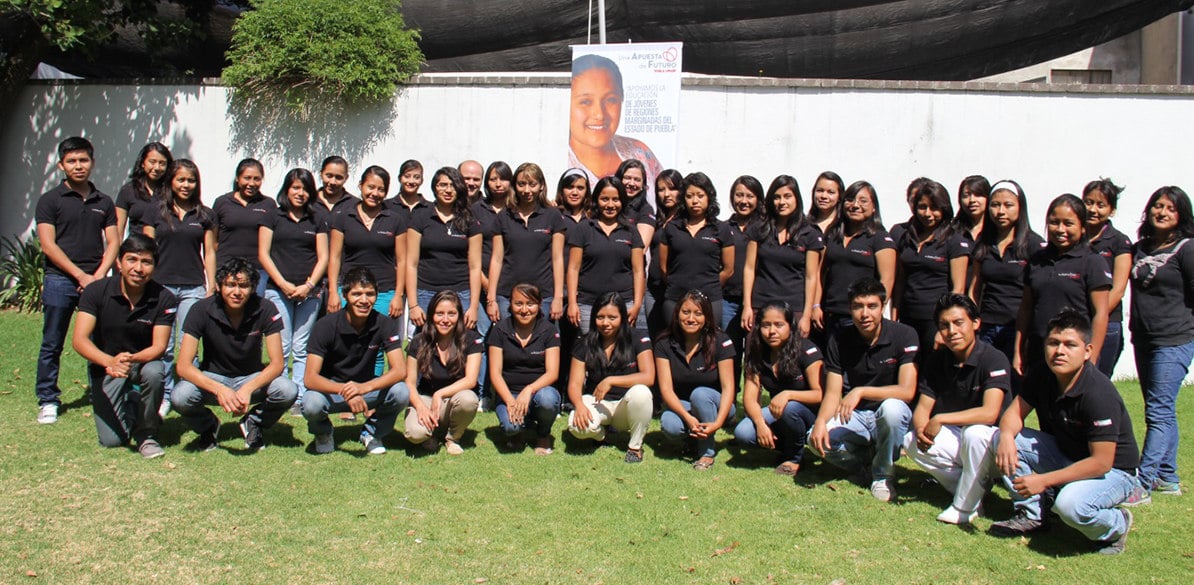 In the rural areas of the States of Puebla, Oaxaca, Guerrero and Veracruz there are very few opportunities for young people. Desperation sets in among the young people who have received no formal education and have no real interest in working since they do not see any employment opportunities for them. Young people with a broader vision who are aware of the need for local leadership do not have the resources to start social innovation projects in their communities.
The "An investment in the future" program, which is supported by Fundación MAPFRE, aims to contribute to the development of these communities. To do this, the program supports the education and training of young people from social organizations that work for the benefit of marginalized areas, offering them all the support they need to help them finish their studies and once they have done so, be able to contribute in ways that help strengthen their home communities.
"An investment in the future" is based on 4 key principles:
Social mobility: opportunities for access to higher education
Gender focus: many of the beneficiaries are the first women in their families to access a higher education program.
Educational marginalization: reduces the barriers encountered by students from rural communities.
Community development: intervention projects that foster a sense of belonging and commitment among young people
The UPAEP (Universidad Popular Autónoma del Estado de Puebla) was founded in 1973, under the motto "Culture at the Service of the People". It currently hosts more than 12,000 students in the classrooms of its faculties.