Nutrition, health and training in order for more than 400 children to escape from poverty
The Pan y Amor Association educates children living in vulnerable situations in Managua, Nicaragua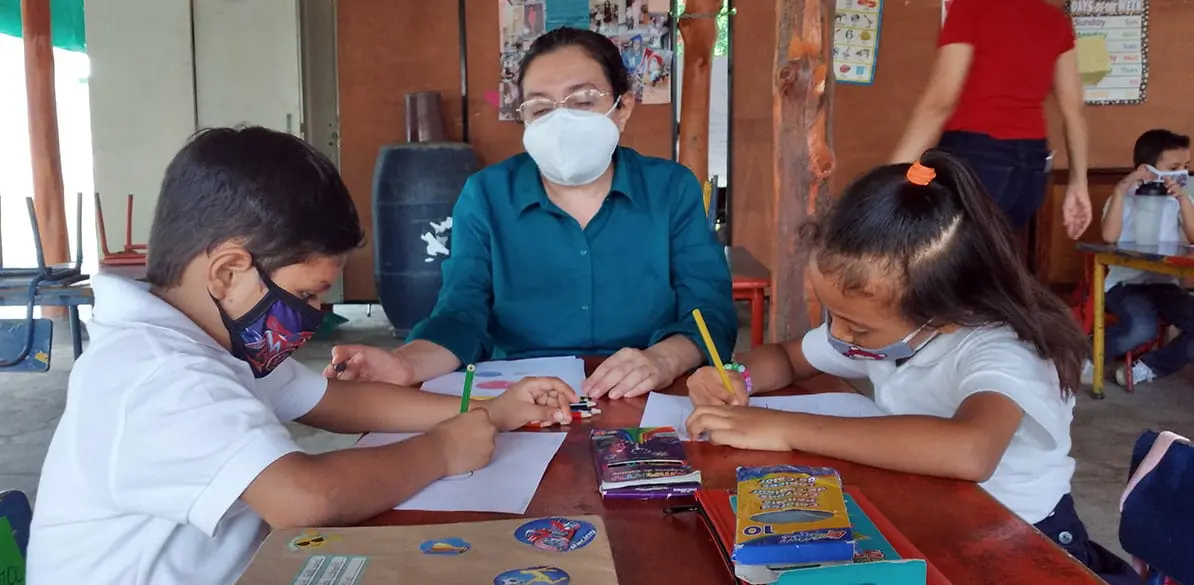 In the school for children of workers at the Mercado Oriental de Managua, the biggest shopping center in Central America and one of the most dangerous places in Managua, the Pan y Amor association delivers free food and education to over 400 students.
The Pan y Amor school promotes school access for children and teenagers living in vulnerable situations. Their teaching program encompasses both academic training and education on peaceful coexistence and civic responsibility.
They have a very ambitious goal for these young people. Providing them with a high-quality education, technical training, food, health and physical, as well as mental and emotional well-being, thereby reducing child labor, violence and poverty. And they often achieve their goal. 85% of the students finish their high school education and 80% find employment. Among the center's alumni are administrative workers, accountants, entrepreneurs who have started their own businesses, such as bakeries, graduates in industrial mechanics, English teachers and even one young female graduate in medicine.
In order to provide comprehensive care for these children, there is also a parents' school, which offers vital support to these low-income families.
According to the statistics on child labor, almost 400,000 children under 18 years old were employed in 2012, in unpaid or unpaid work (lNicaragua's latest official figures). These children working unstable jobs with little training have very few opportunities to improve their quality of life or access better employment. The Pay y Amor association is fighting to bring an end to this situation. It starts by providing a balanced diet for these children who come from homes where they often go hungry, and continues with basic learning, from personal hygiene to spelling, reading… etc. In this way, the children go from being marginalized and without any options to having the opportunity to learn, to get trained and to even take on a profession which enables them to escape from poverty.
Many young people have graduated and have managed to find good jobs even in these difficult times. Some of them are even going to university in the evenings or during the weekends, and covering the costs themselves. They also manage to support their families in small ways too. This is how they end the cycle of poverty and serve as role models for their siblings, neighbors and the entire community.