Food, education and health with the project A ray of light for Cañazas and Ñurum
The Panamanian Pro-Childhood Association offers a development opportunity to the children of the Ngäbe Bugle region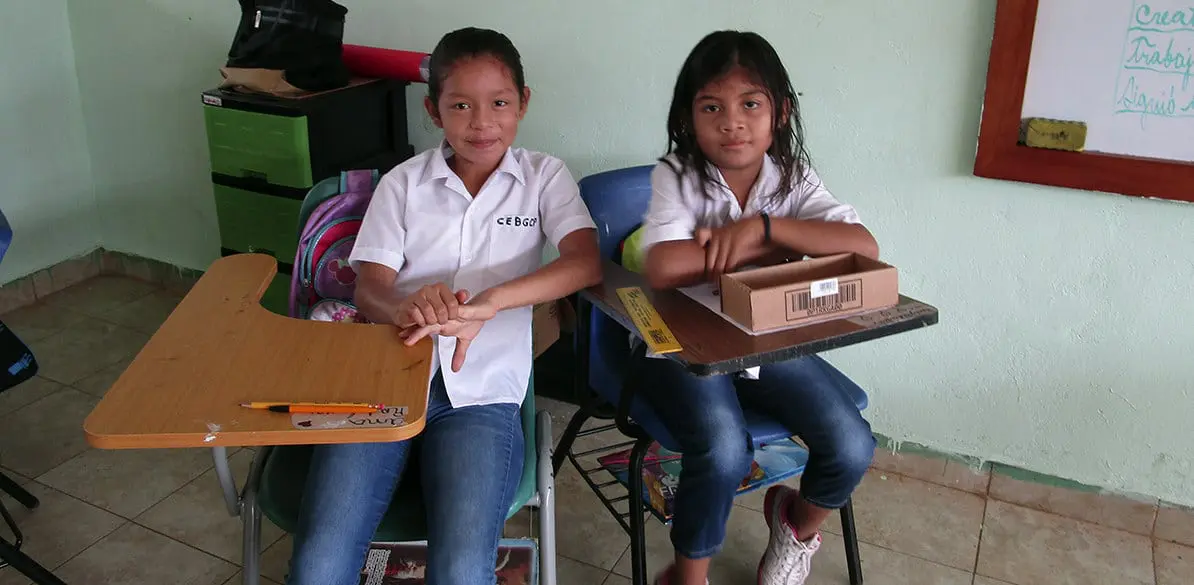 The towns of Cañazas and Ñurum are located in the Ngäbe Bugle region, an area where the indigenous population coexists with the peasants, who survive day after day. These are populations that are difficult to reach in conditions of economic, social and health poverty. The children are the most vulnerable.
The Panamanian Pro-Childhood Association aims to transform the reality of this region from its roots, offering children the possibility of changing their destiny. To this end, since 2000 it has been ensuring that children who attend school have sufficient food to develop in a balanced way, receive a quality education, find leisure facilities and look after their health. 5.000 children in 75 schools benefit from its project "A ray of light for Cañazas and Ñurum".
Many schools in the province of Veraguas are very difficult to access and most of the children who attend have severe malnutrition. One of them is Los Guarumos School. Students walk up to two hours to get to this center and most of them do so on an empty stomach. We collaborate with Panamanian Pro-Childhood to offer the 169 school students a balanced and adequate diet for their behavioral and cognitive development. This improves their growth, enhances class attendance and increases their school performance.
We also participated in the purchase of school and personal hygiene materials for 5,000 schoolchildren in the region. We also look after their health through the health care offered at the Dispensary of the Guadalupe Mission Center in Ñurum.
The project "A ray of light for Cañazas and Ñurum" is an opportunity for the Ngäbe Bugle region communities. Today they can look to the future with hope.