High quality education in villages in the Peruvian sierra
Promoting equality of opportunities for students in Ancash, in Peru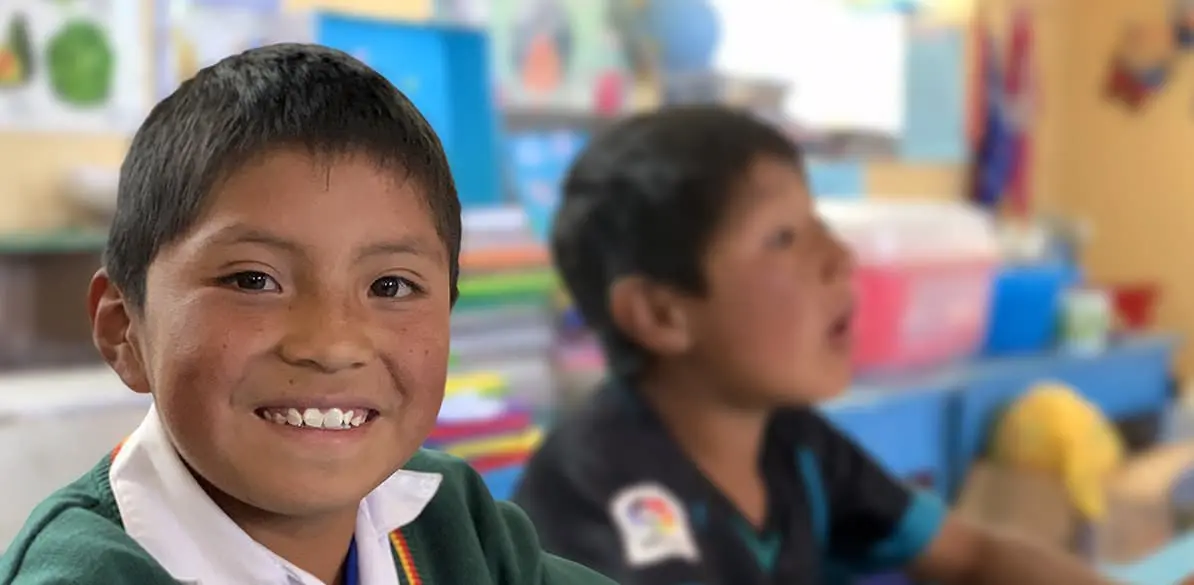 Good quality education does not reach the villages in the Peruvian sierra. The fact that small rural communities are widely dispersed throughout the sierra and the difficult geographical conditions of the region make it impossible for students to get to other centers further away and they end up having to study in multi-level classrooms where one teacher is tasked with teaching educational content from first to sixth grade of primary school. This set-up means that the children's learning is affected and the majority of them leave their studies to work in the ancestral trade of these villages, i.e. the farming of basic produce such as potatoes and corn which is not particularly profitable and does not allow the families and the communities to flourish.
This comprehensive educational support project seeks to improve the education of 532 children in the Ancash region with an emphasis on the quality of their studies in order to enable them to access skills in trades which, in the future, will provide them with employment opportunities.
By handing out tablet computers with recreational content suitable for each level of primary school, the teacher can educate each child personally and the student will become more motivated by this more visual and appealing way of learning.
There are also plans to open a carpentry school so that secondary school students can learn a trade with local demand.
Providing these communities with better prepared members will help these small villages improve their societies and achieve a self-sustaining economy.