Civil Association Comunidad Camurí Grande offers a healthy diet to the little ones
Children are monitored through an anthropometric study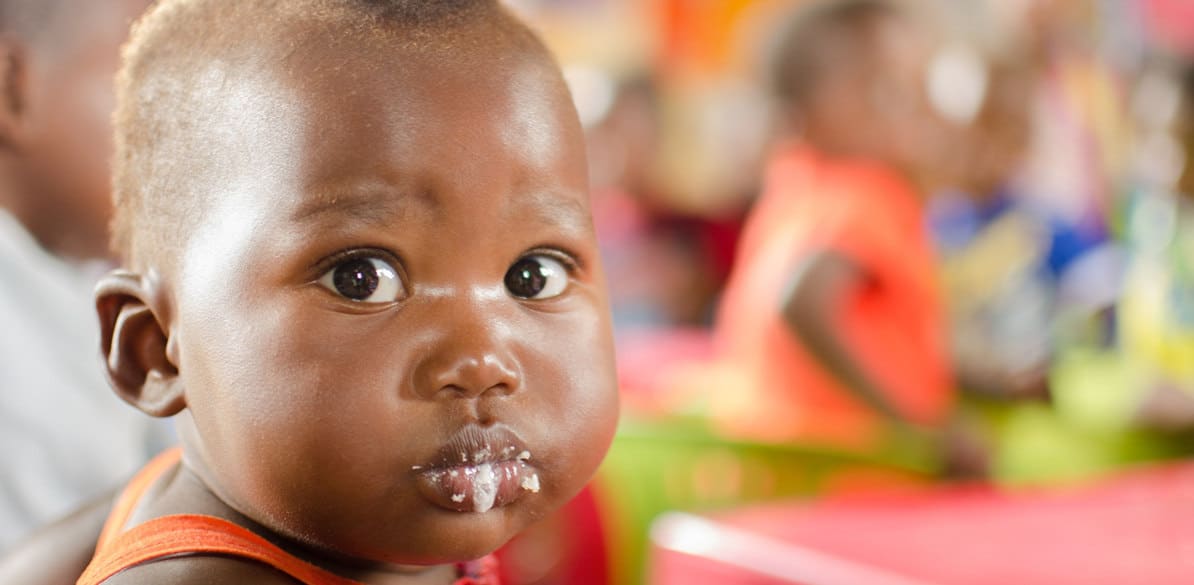 The Civil Association Comunidad Camurí Grande is developing, with the support of Fundación MAPFRE, the project "Nutritional support for children in pre-school years" at the Camurí Grande community's Early Education Center, where 68 children aged between 3 and 6 years from disadvantaged families at risk of social exclusion are cared for.
This initiative provides lunches and snacks to pre-school students, helping to prevent malnutrition problems and to help them adequately grow and develop. The preparation of the menu is also supervised to ensure a balanced meal prepared in hygienic conditions. Talks on the importance of good eating and nutritional habits are planned for the students' parents to reinforce nutritional education in the community.
The children's nutrition will be monitored through an anthropometric assessment, evaluating their weight and height, as well as their percentage of fat and muscle mass on a quarterly basis. The final goal of the project is to improve, through eating habits, the academic performance of the students and to encourage them to stay in the education system.
The Civil Association Comunidad Camurí Grande, is a non-profit organization that was created in 1999 for the purpose of improving the quality of life of people living in the communities of Camurí Grande, Naiguatá and the surrounding areas, providing the opportunity to receive quality services at charitable prices. Currently, this body covers five different areas of endeavor: health, education, music, technology and community.